FOMA is governed by a volunteer Board of Directors who work to support the Refuge. The Board meets each month to receive updates from Refuge staff and decide how best to support current needs. The Board has a wealth of experience in history, wildlife biology, invasive species, refuge management, nonprofit organization, eco-tourism, education, law, and information technology. The key common denominator? A personal connection to and passion for Midway Atoll National Wildlife Refuge.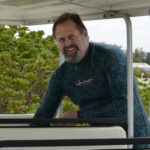 Wayne Sentman: President
Wayne is the director of international travel for the Oceanic Society. He lived on Midway Atoll NWR for 4 years as a researcher for NMFS and USFWS and also guided ecotourist and volunteer research programs for the Oceanic Society. He continues to guide educational travel programs to islands in the Indian and Pacific Oceans. Wayne teaches undergraduate field ecology in Laikipia, Kenya. He received his Master's degree from Harvard University in Environmental Management & Sustainability. Wayne was present at the formation of FOMA on Midway Atoll in 1999 and joined the Board in 2013.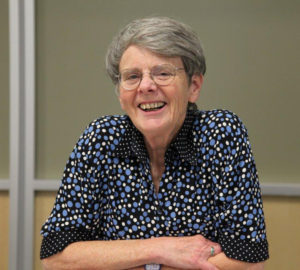 Helen Dunlap: Vice President
Helen's interest in Midway came from listening to tales of the island from her father, who was a communications officer during the Battle of Midway. Following an initial visit in 2001, her connection to the atoll's history and wildlife deepened. Helen has been an early and steadfast FOMA member and joined the FOMA Board in 2016. When she's not volunteering on wildlife and environment projects with organizations like Earthwatch, she continues a 45-year career focused on creating healthy environments in urban centers in the US and abroad.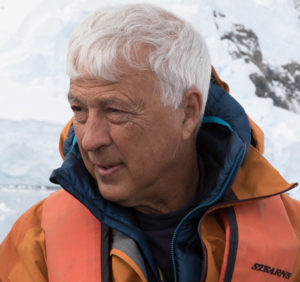 Jon dʻAlessio, J.D.: Treasurer
Jon dʻAlessioʻs 30+ years of financial management experience, along with management and law degrees from Stanford University and extensive service on nonprofit boards, made him a logical successor to the role of FOMA Treasurer. His observational skills as a wildlife photographer have heightened his sensitivity to vanishing habitats for native species, and a 2009 trip to Midway left a lasting impression on this inveterate traveler. Jon says, "Although the ocean is vast, its capability for absorbing mankindʻs activity is not limitless. Even Midway, miles from civilization, is impacted by what we humans do." Jon joined the FOMA board in 2016.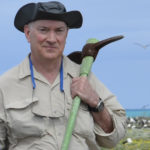 Mike Logan: Secretary
As a "military brat," Mike experienced the magic of remote island living on Kwajalein Atoll (Marshall Islands). He transited Midway as a dependent and later with the Marine Corps. He obtained a BA from Villanova University and an MBA at Georgia State University in project management & computer information systems. His military training included naval flight command and aircraft carrier operations. Mike was one of the first paying customers at Midway when it opened to commercial tours and joined the Board in 2000, adding his skills as an IT professional to the mix. He is a PADI dive instructor and works with a small nonprofit to care for rescued parrots.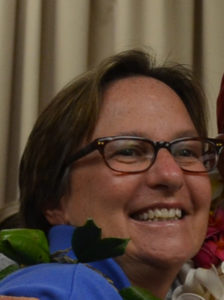 Ann Bell: Acting Secretary
Ann received her B.S. in natural resources management from the University of Tennessee. She served 26 years as a visitor services manager with USFWS, including 22 years in the Pacific, where she developed comprehensive education projects focused on the NW Hawaiian Islands, and worked in close collaboration with the Papahānaumokuākea Marine National Monument. Ann played a key role in coordinating the 70th Battle of Midway commemoration, during which time she developed (and maintains) close connections to BOM veterans and their families. Ann joined the Board in 2016. She is an avid paddler and still holds the unofficial title of Widsom's "press secretary."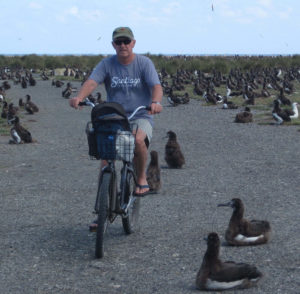 Barry Christenson
Barry's interest in wildlife management manifested in two degrees: a Bachelor's of Science from Humboldt State University and a Master's from the University of Maine. He worked from Maine to Midway as a refuge manager with the US Fish and Wildlife Service, but considers his three years on the atoll (2005-2008) as the "pinnacle" of his long career. Since retiring, Barry has stayed involved in Hawaii wildlife issues by serving on the board of the Kure Conservancy and volunteering with Hakalau Forest NWR. At home in Minnesota, he is active with two other nonprofit groups. Barry joined the FOMA Board in 2016.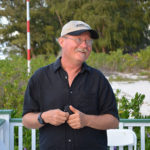 Fern Duvall, Ph.D.
Fern's interest in wild things manifested early; his family grew accustomed to the many snakes, birds, and other critters Fern brought home. After obtaining his Master's and Ph.D. degrees in Germany, Fern became the first aviculturist in Hawaiʻi for captive endangered species. He was a wildlife biologist with the Hawaiʻi Department of Land and Natural Resources for 20 years and recently became the Maui program manager for native ecosystem and protection management program. Fern serves on numerous conservation-related boards and professional working groups. He joined the Board in 2009.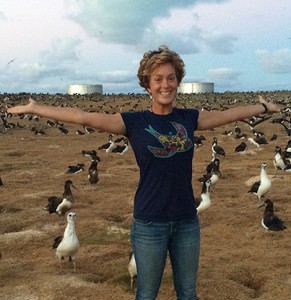 Wieteke Holthuijzen
After obtaining her B.S. in Environmental Science (University of Idaho), Wieteke spent 8 months as a wildlife biology volunteer on Midway – a perfect match for her diverse skills and passion for wildlife. She drafted a sustainability policy for the Refuge and created an identification guide for its plant species. She recently completed a conservation fellowship with the National Wildlife Refuge Association in Washington, D.C.  working on landscape-scale conservation projects related to Marine National Monuments and National Wildlife Refuges in the Pacific.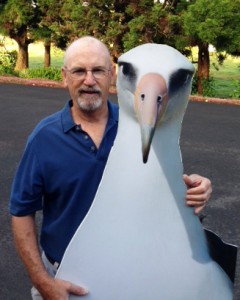 Rob Shallenberger, Ph.D.
Rob was the chief of the Division of Refuges from 1991 to 1997. He was the Midway Atoll NWR refuge manager from 1997 to 2000, during which time he helped kickstart the Friends of Midway Atoll. His book Hawaiian Birds of the Sea features birds from Midway. He was the program manager for The Nature Conservancy for the island of Hawaiʻi and remains active with a number of other conservation organizations including several other Friends groups. He has followed the progress of conservation projects at Midway Atoll NWR ever since its founding and joined the Board in 2011.