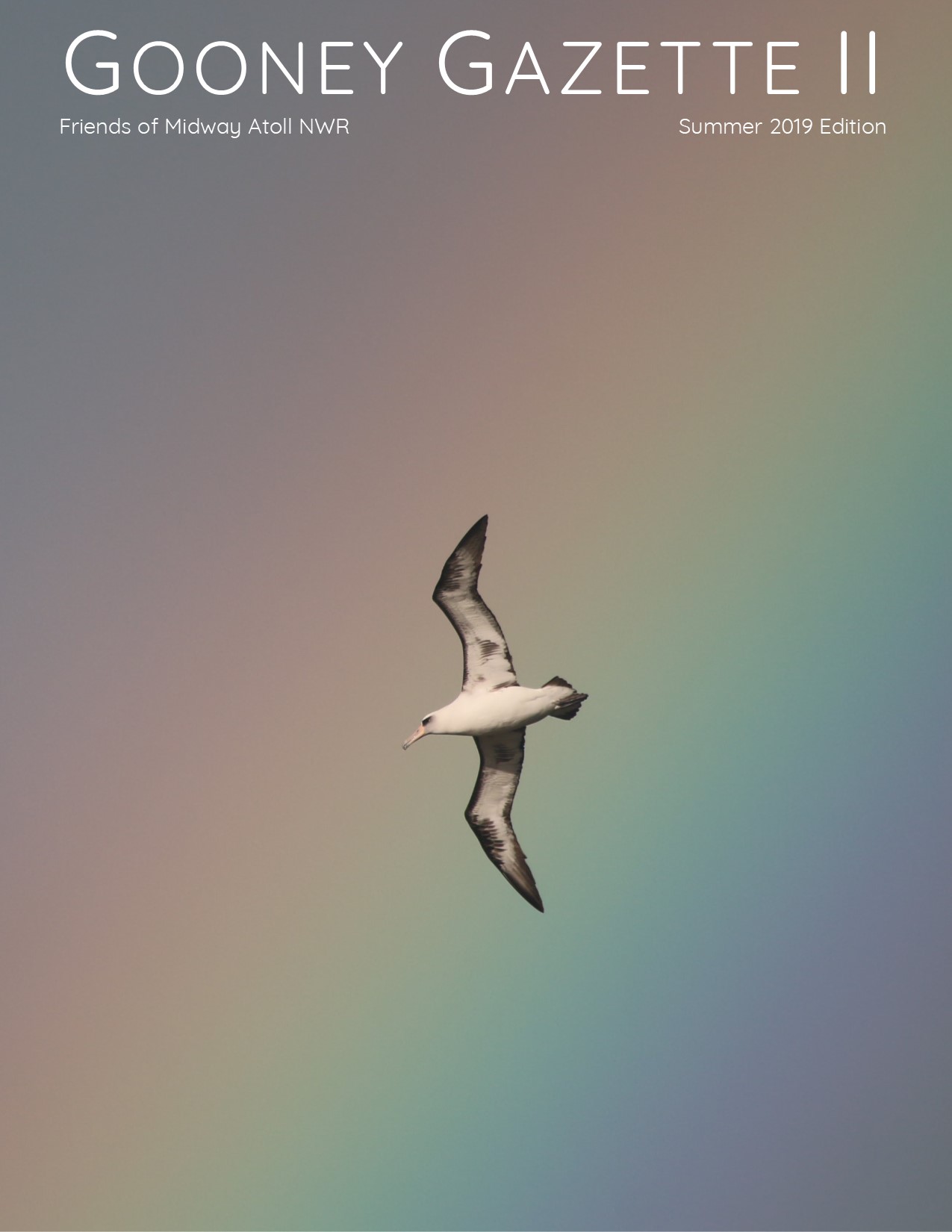 Click here to read the newest edition of the Gooney Gazette II, featuring news and stories about Midway's incredible biological and historical resources!
Gooney Gazette II helps bring to life more recent activities on Midway Atoll but also pays homage to its history.
FOMA sends the Gooney Gazette II to all current members to help keep our supporters connected to this special place. Newsletters are posted online after initial publication. In 2015, FOMA switched to an electronic format. Click on the links below to access previous issues.