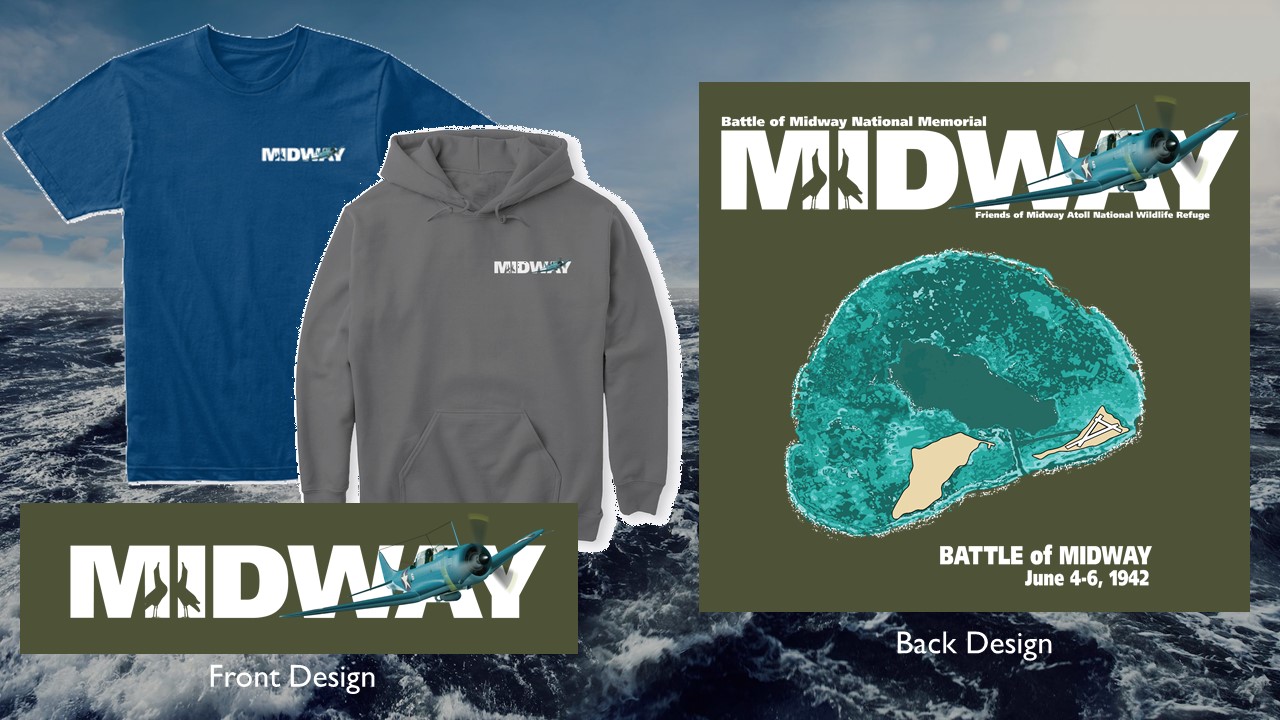 Show your love and support for the Battle of Midway National Memorial and Midway Atoll National Wildlife Refuge. Check out our online store via Teespring, with t-shirts, tank tops, and all kinds of apparel as well as stickers and wall tapestries. Currently, our products feature Battle of Midway artwork and commemorate the heroic courage and sacrifice of those who fought against overwhelming odds in the Battle of Midway on June 4–6, 1942. What is known as the turning point of the war in the Pacific, this historic World War II battle took place on Midway Atoll and within the protected waters of Papahānaumokuākea Marine National Monument.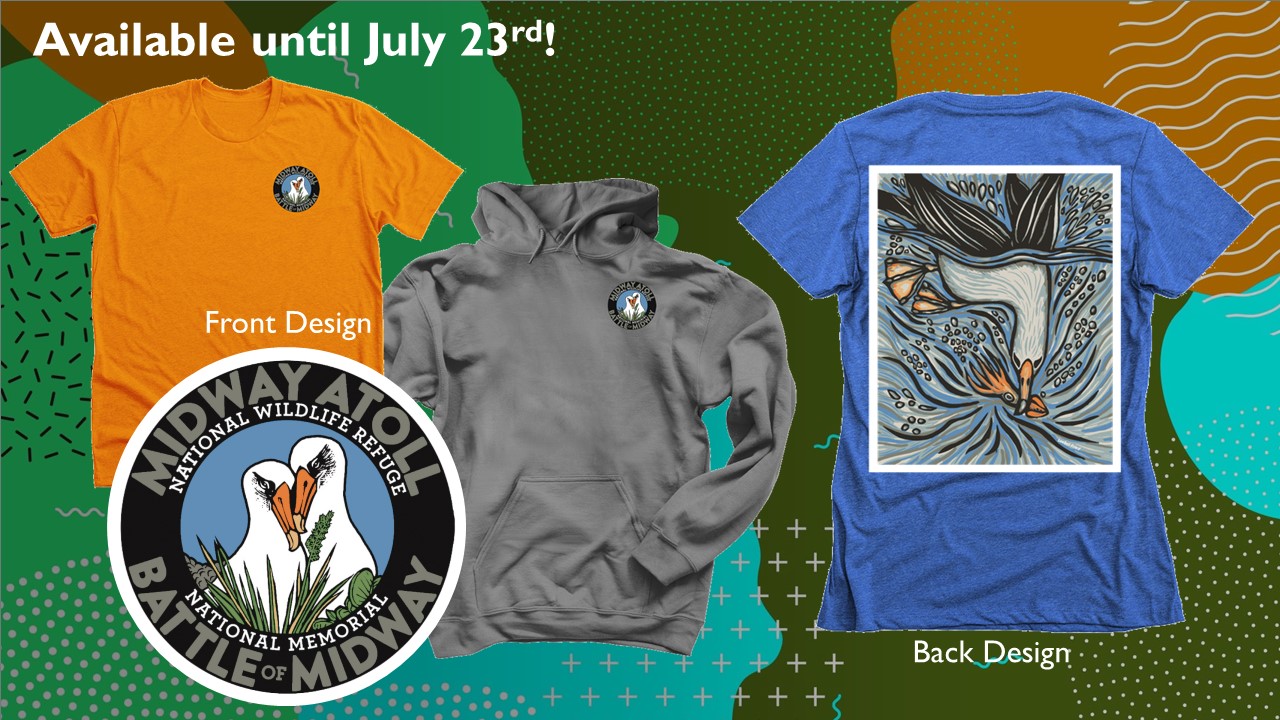 Click here to purchase t-shirts and other apparel from our latest campaign: Plastic Free July!
In recognition of the Plastic-Free July global movement, FOMA seeks to bring greater awareness of plastic pollution and encourage sustainable lifestyle choices to protect marine wildlife everywhere, including Midway Atoll's albatrosses. The iconic Laysan Albatross spends the majority of its life at sea. However, even far out in the ocean, albatross and marine wildlife face the growing challenge of plastic pollution. While foraging for squid, its primary food, Laysan albatrosses also consume plastics such as bottle caps, cigarette lighters, and toothbrushes. This July, we have partnered with Hawaii artist Caren Loebel-Fried to share new albatross art to highlight the beauty of this unique species. With this new artwork we hope to inspire our followers to reduce their plastic waste in their homes and communities. All proceeds from this fundraising campaign will go to support wildlife conservation on Midway Atoll. Save a bird—buy a shirt! For more information about Plastic Free July, visit https://www.plasticfreejuly.org/.
Our apparel partner, Bonfire, has set up a way to generate awareness and benefit FOMA with amazing t-shirts and other apparel. Check out this site to get started!