Overview
Friends of Midway Atoll NWR is dedicated to effective advocacy in the support of Refuge programs. As part of FOMA's Strategic Plan, we are committed to advocating for Midway Atoll NWR / Battle of Midway National Memorial needs at local, regional, and national levels.
Specifically, FOMA is focused on identifying critical Refuge issues and developing appropriate strategies, including alliances with other interested parties. We hope to do this through, but not limited to, collaboration with the National Wildlife Refuge Association, IMMF and other related military organizations, Papahānaumokuākea Marine National Monument, and Friends of Hawaiian Islands NWR to advocate for Midway Atoll NWR in areas of mutual interest.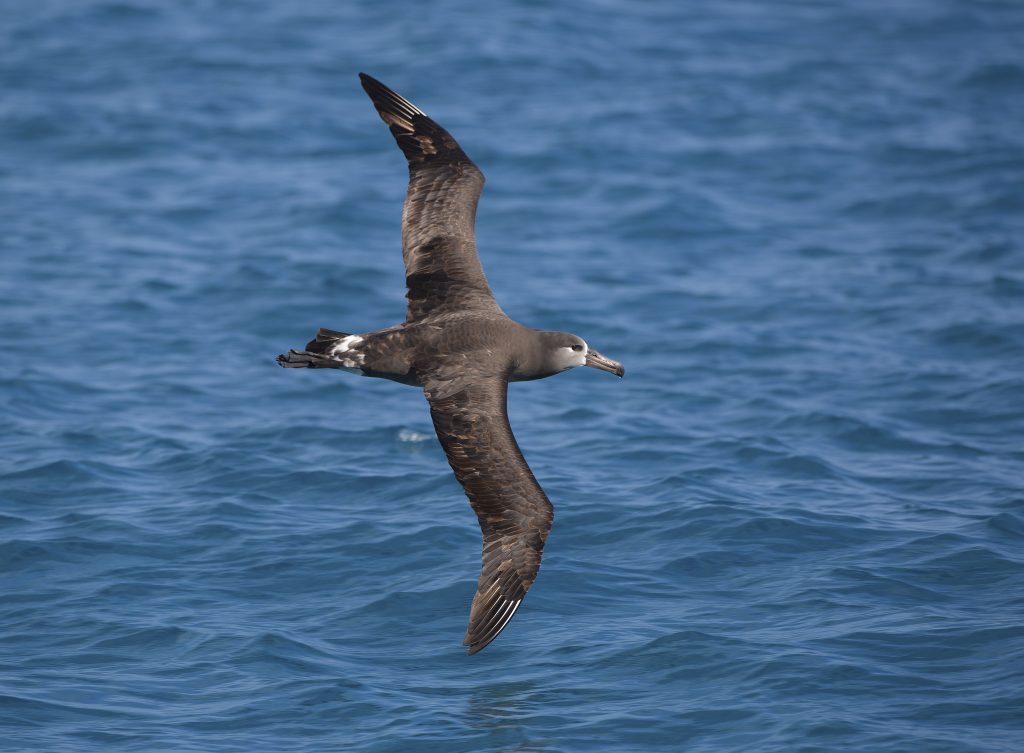 Refuge Friends Organizations and Advocacy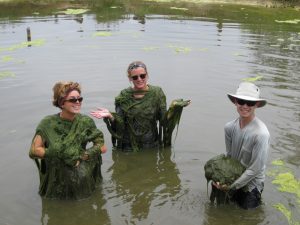 Refuge Friend organizations are independent, non-profit organizations run by citizens that support the purposes and objectives of National Wildlife Refuges. Many groups are well-established and provide extensive assistance to their Refuges; others are just beginning, but all provide support to their local National Wildlife Refuges. Refuge volunteers and Refuges "Friends" provide a 20% boost to the National Wildlife Refuge System workforce – the equivalent of 618 full time employees and valued at $32 million per year. Today, more than 230 Friends organizations work in support of National Wildlife Refuges across the nation, with 36,000 volunteers contributing 1.4 million hours a year to the Refuge System. However, with Refuge System funding in decline, the need to recruit and train additional volunteers is more pressing than ever.
Challenges on Midway Atoll NWR / Battle of Midway National Memorial
As identified in the Midway Atoll NWR and Battle of Midway National Memorial Conceptual Site Plan in the Papahānaumokuākea MNM Management Plan, some of the key challenges specific to Midway Atoll NWR include the following points:
Sand Island and Eastern Islands are highly disturbed landscapes greatly impacted by human use since the early 1900s. Dredging and filling of the land and water environments, non-native and invasive plant and animal species introduction, and disruption of native species habitats are some indicators of the tremendous manipulation of the atoll.
Global impacts adversely affect Midway Atoll's biological health. These adverse effects include marine debris accumulation (several tons of plastic washed up to shore annually), sea level rise, elevated sea surface temperatures, sea water acidification, and the possibility of changing ocean currents and wave patterns.
Midway Atoll NWR contains both historically and biologically unique features. Preservation and enhancement of the historic and ecological systems must be carefully evaluated from the lens of both perspectives.
Carrying capacity is very limited on Midway Atoll NWR due to its small land mass, sensitive biological and historic resources, and limited infrastructure. This capacity may be slightly increased, but human activities such as on the ground management and restoration activities, research, education, recreation, etc., must fit within this overarching constraint.
Creative education and interpretation opportunities such as remote learning off site, or sustainable tourism onsite, must be developed that help elevate public awareness while not creating impacts.
Toxicity and hazardous materials cleanup at Midway Atoll NWR is a major priority for ecological health, historic preservation, and public safety.
Remote location of Midway Atoll NWR creates impediments to transporting goods, materials, and people on- and off-island. Modes of travel to Midway Atoll NWR and related logistical constraints are pivotal issues. Disposal and removal of surpluses or damaged items or materials is also problematic as the expense involved in proper disposal is prohibitive.
High construction costs due to logistics.
Limited construction techniques.
Harsh climate conditions for materials.
Severely deteriorating buildings and infrastructure.
Limited staff and funding.
Development restrictions based on contaminants, historic conditions, and wildlife.
Challenges Regarding Historical Buildings and Structures
Due to the age, a harsh climate, and materials used in construction, many of the buildings and infrastructure on Midway Atoll NWR are in need of thorough restoration efforts. In addition, many buildings on Midway Atoll NWR are not used for Refuge operations nor will they be in the future; these buildings are also not considered historic and likely should be demolished rather than spend Refuge funds on maintaining these buildings or performing "emergency" fixes. According the 2010 Midway Atoll NWR Historic Preservation Plan, there is currently no funding for historic preservation projects per se—the only funding available is for maintenance of resources that are being used. Because this is the only funding source, it is important to identify an operation use for Midway Atoll NWR's historic properties. Even a building that is not currently being reused but has the potential for reuse should be protected from deterioration, or "mothballed." Mothballing a building or structure will require funding for resources not currently in use.
Get Involved!
One of the best ways to advocate for Midway Atoll NWR / Battle of Midway National Memorial is through speaking up and writing! If you feel passionate about Midway Atoll, take time to write a letter to the editor at your local or state newspaper, or contact your respective representatives and senators.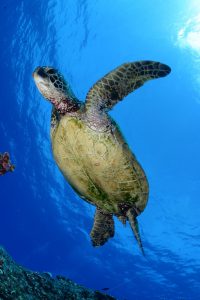 Because the USFWS is a federal agency, its continued management and protection of Marine National Monuments and National Wildlife Refuges (like Midway Atoll NWR) is based on funding at the national level. Unfortunately, funding for the USFWS has declined over time, and "Friends" non-profit organizations (like FOMA) developed as a response to protect our nation's natural resources across public lands and waters. Currently, the National Wildlife Refuge System (composed of 563 National Wildlife Refuges, of which Midway Atoll is just one) is funded at $474 million. However, with an operations and maintenance backlog of $3.5 billion and counting, the Refuge System is vastly underfunded.
The Pacific Region, in particular, relies on a shoestring budget. Unless Congress adequately supports the U.S. Fish and Wildlife Service with new funding for the Pacific Marine National Monuments and National Wildlife Refuges, these rainforests of the sea will be exposed to a myriad of international threats, ranging from damaging effects of marine pollution to illegal overfishing. In order to support critical management and protection needs, Congress must act quickly to fund the Service with at least $22 million for the Pacific Marine National Monuments and National Wildlife Refuges. Talk with your senators and representatives today about protecting our nation's wildlife heritage!
To be fully operational, the U. S Fish and Wildlife Service has determined that the Pacific Marine National Monuments and National Wildlife Refuges (including Midway Atoll NWR) would need the following investments:
55 full-time staff
Research and management equipment
Reduction of aging infrastructure
Support for critical research and management partnerships
Increased capacity for surveillance, enforcement, and transportation
The Service and NOAA have forged a close collaboration on conservation and habitat management throughout the Pacific Marine National Monuments, but additional funding and support is needed for the U.S. Fish and Wildlife Service to lead as an effective and valuable steward of the Pacific Ocean's natural resources. In certain cases, NOAA does not have the statutory authority to enforce conservation protections whereas the U.S. Fish and Wildlife Services does.