Searching for a tiny sprout under thick pockets of native Naupaka is no easy task. According to Supervisory Wildlife Biologist Jon Plissner, trying to eradicate the last one percent of Verbesina is considered the hardest physical job on Midway!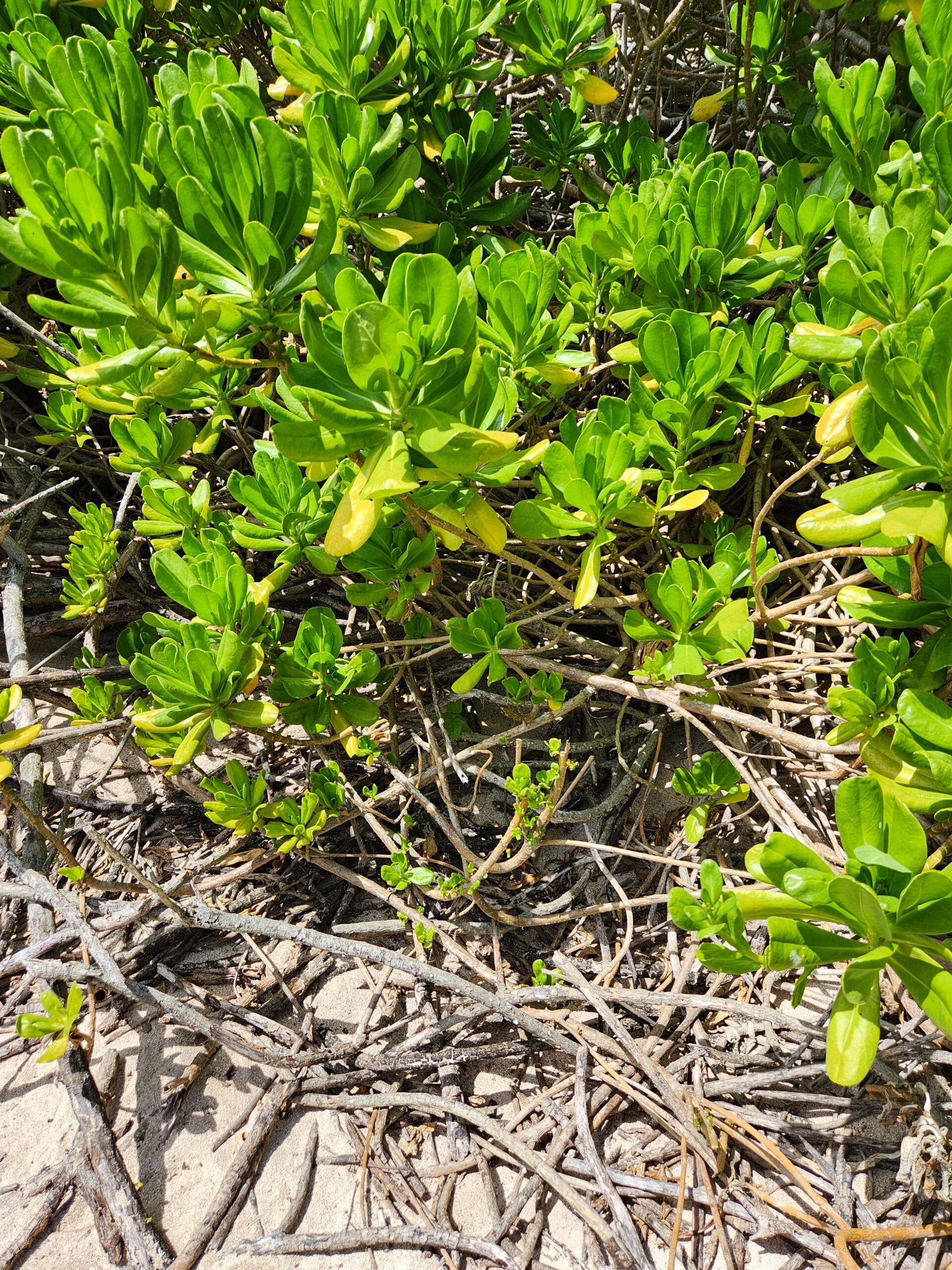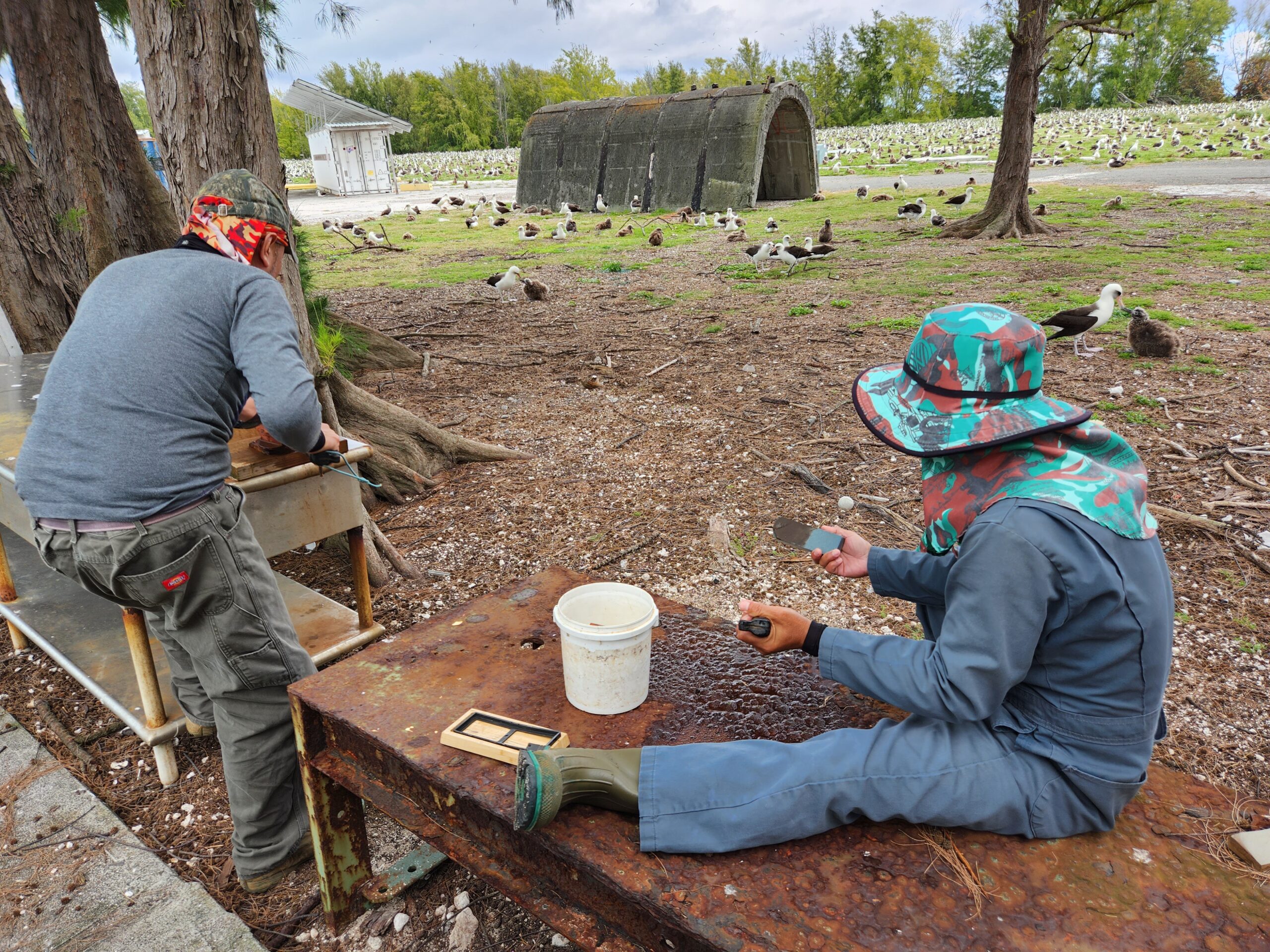 By 2011, Verbesina covered most of islands in the atoll. Today there is only one percent remaining, however, this one percent is perhaps the hardest to eliminate because it hides deep in the thick of the native Naupaka stands where growth conditions can be optimal for even the most dormant Verbesina seeds. On Sand Island, adult flowering plants are still visible requiring expedient efforts to clip seed heads and then treat the area around the plant.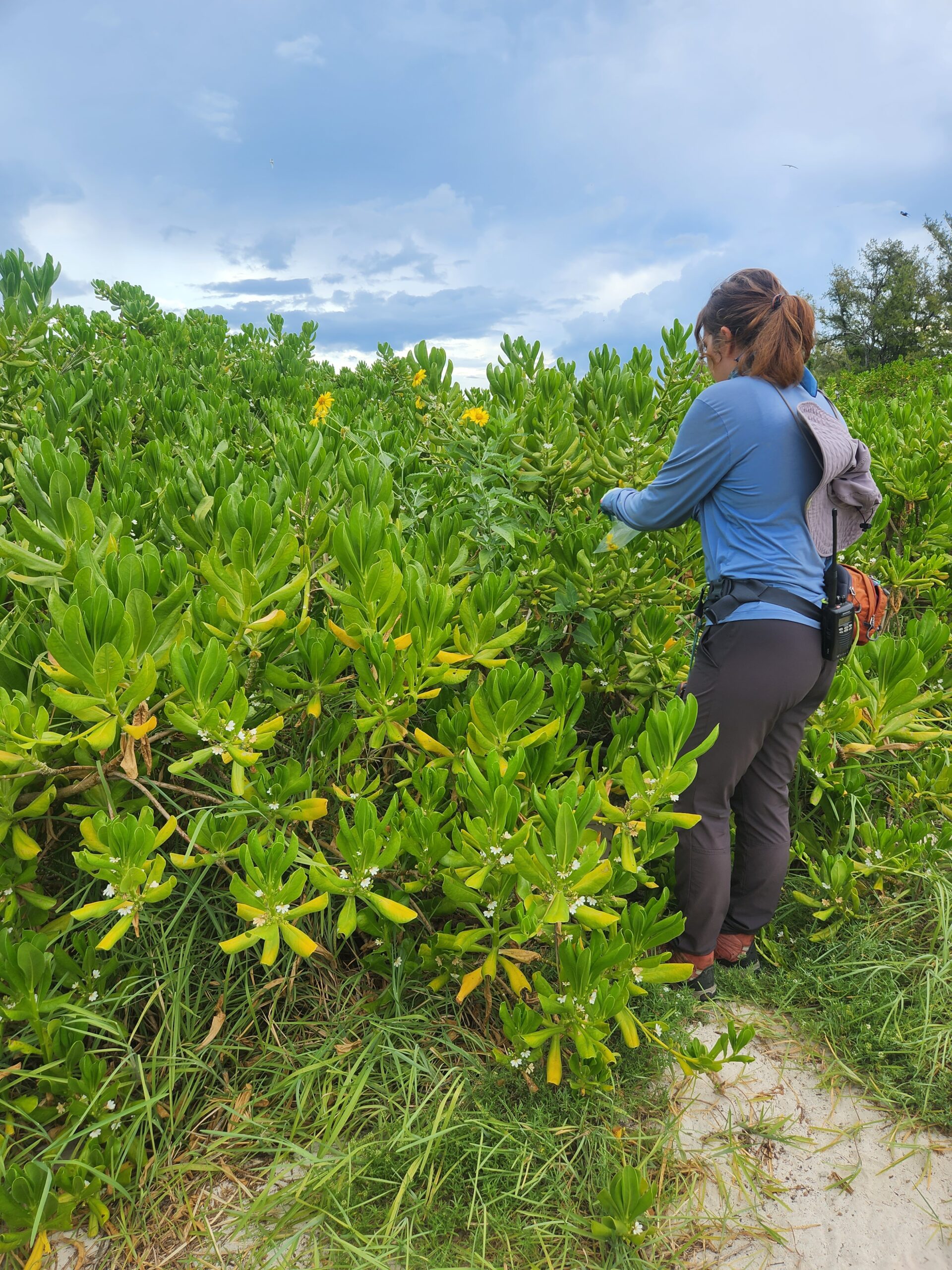 To find seed banks, dropped seeds and even mature plants, a work crew must either pull Naupaka from its roots during the end of summer when most ground nesting seabirds are not present, or literally hack their way through Naupaka, creating tunnels to be able to sight the tiniest of sprouts.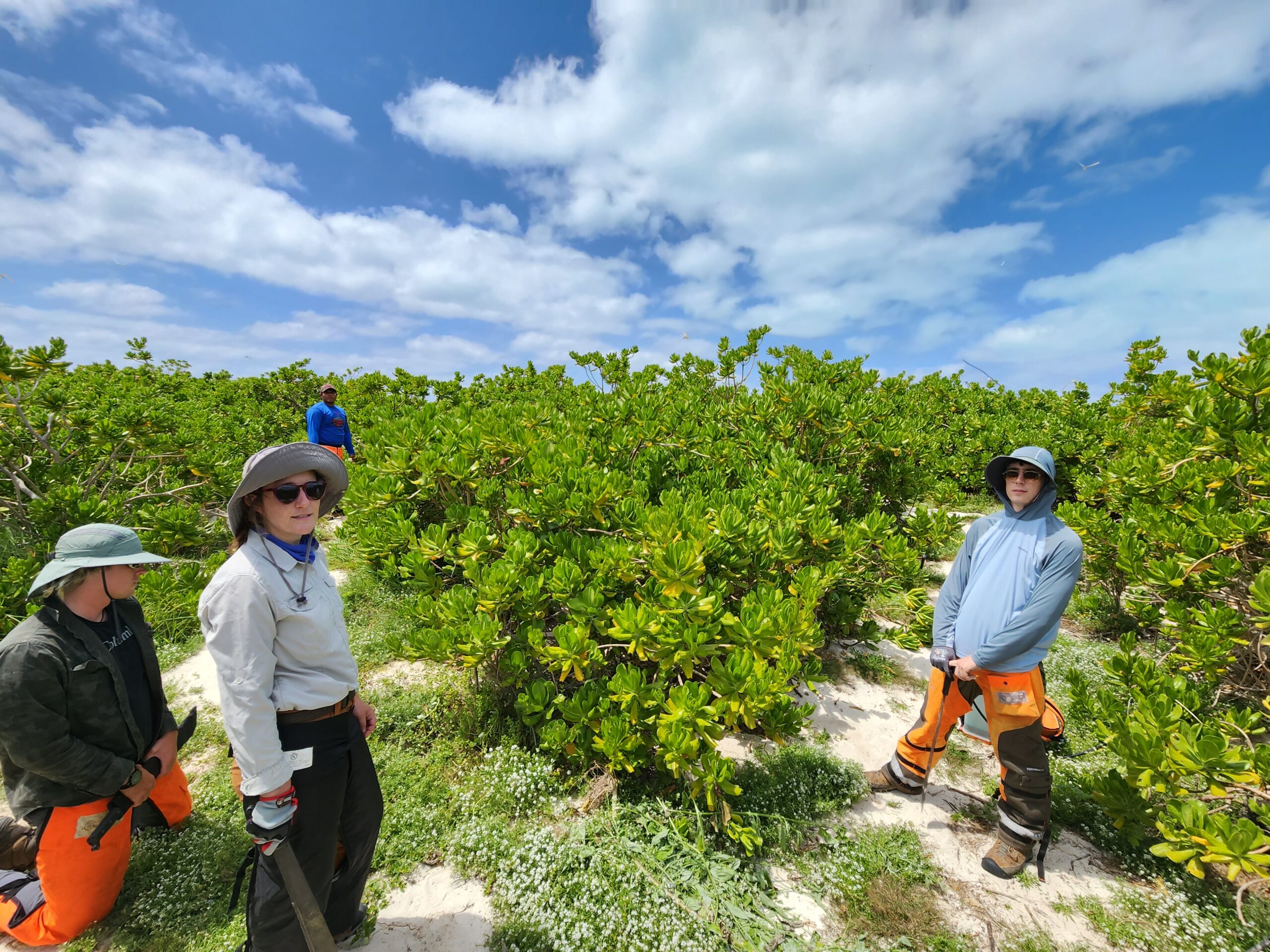 Once a seed bank has been located, the crew then treats the area with an herbicide mix that includes the pre-emergent Aminopyralid. The cocktail is intentionally colored blue, so it becomes a visible indicator of areas that have already been treated.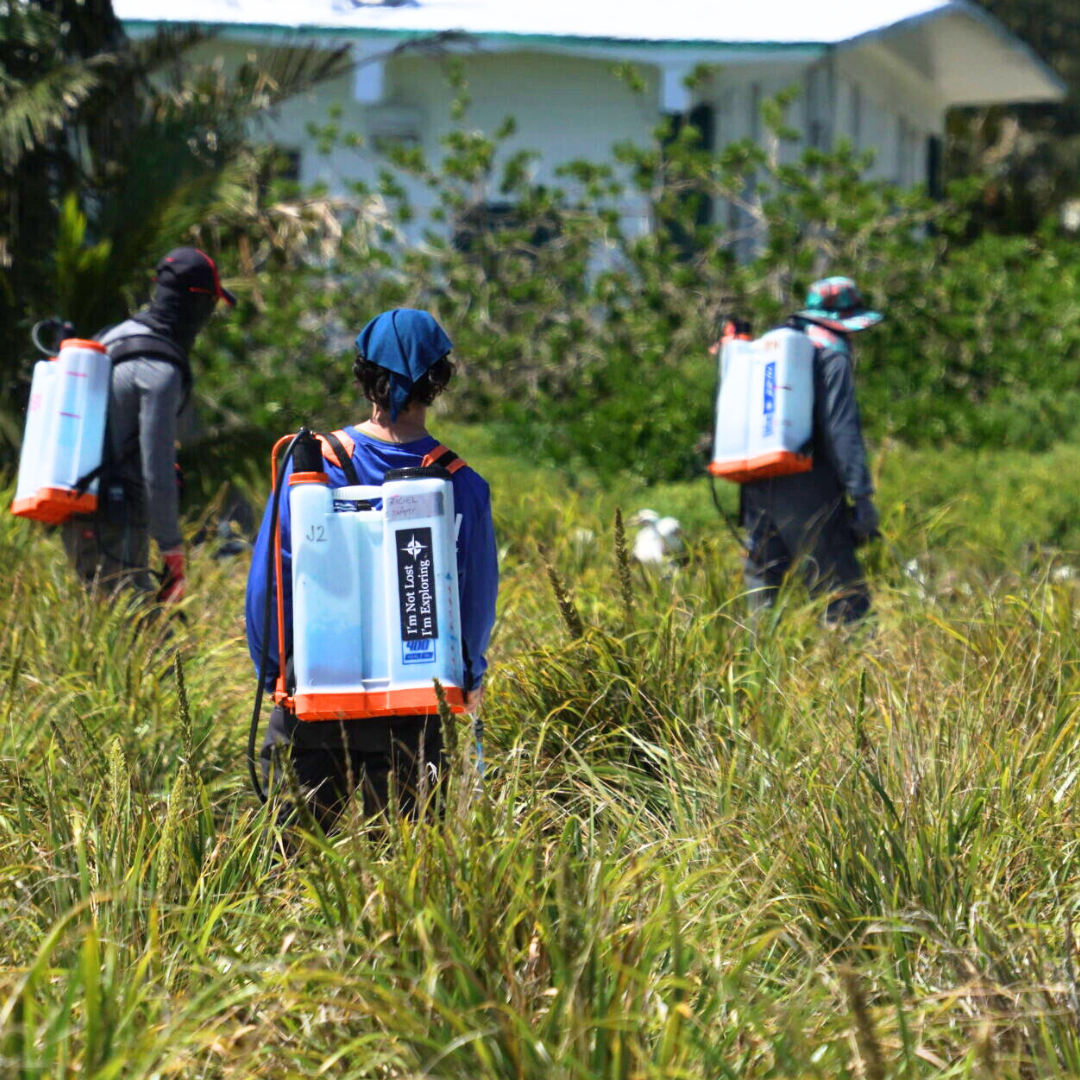 Ironically, the newly created Naupaka tunnels become critical pathways to the sea for albatross, and it was a Verbesina crew that found Wisdom's chick nesting near naupaka this past nesting season!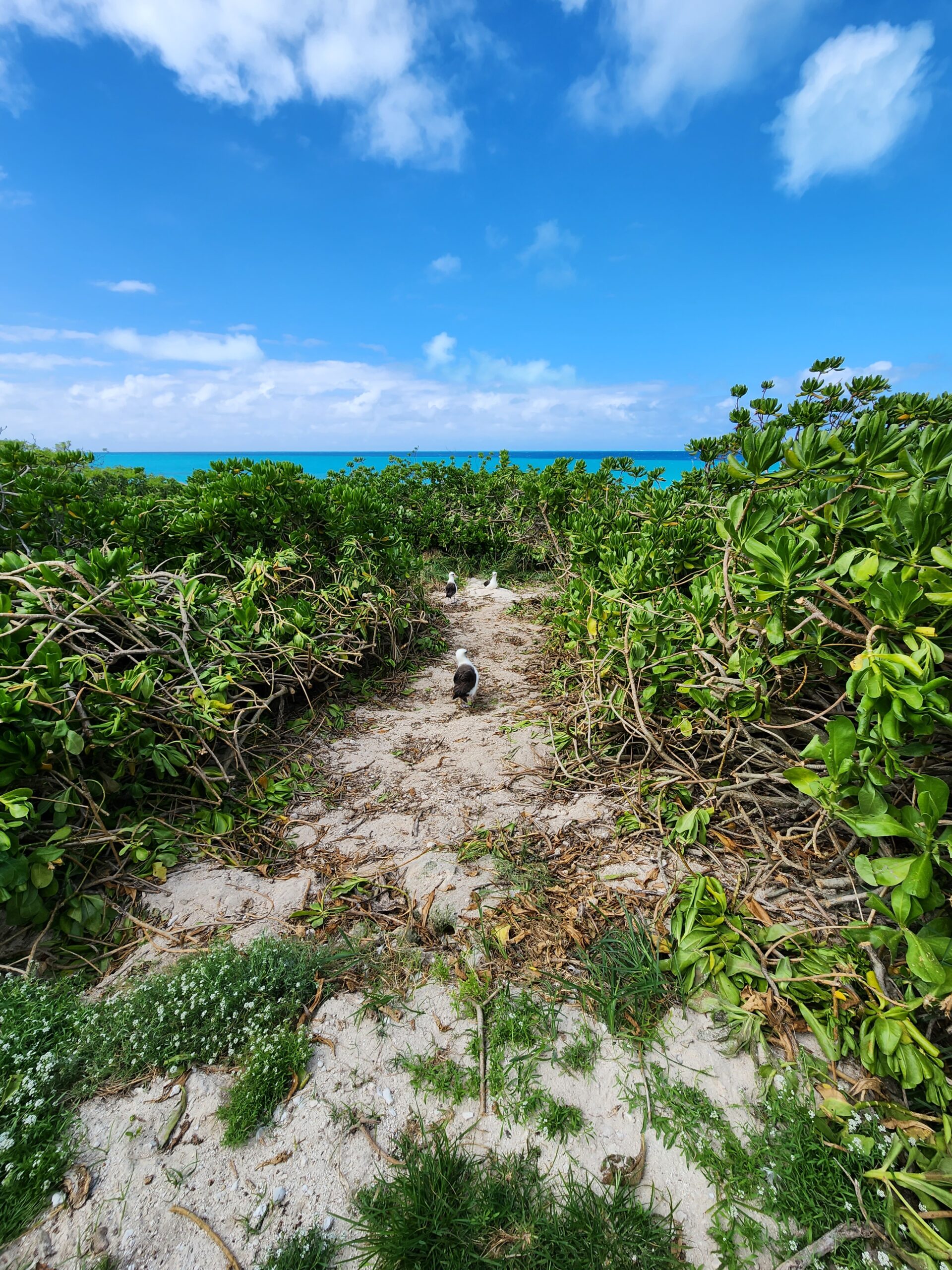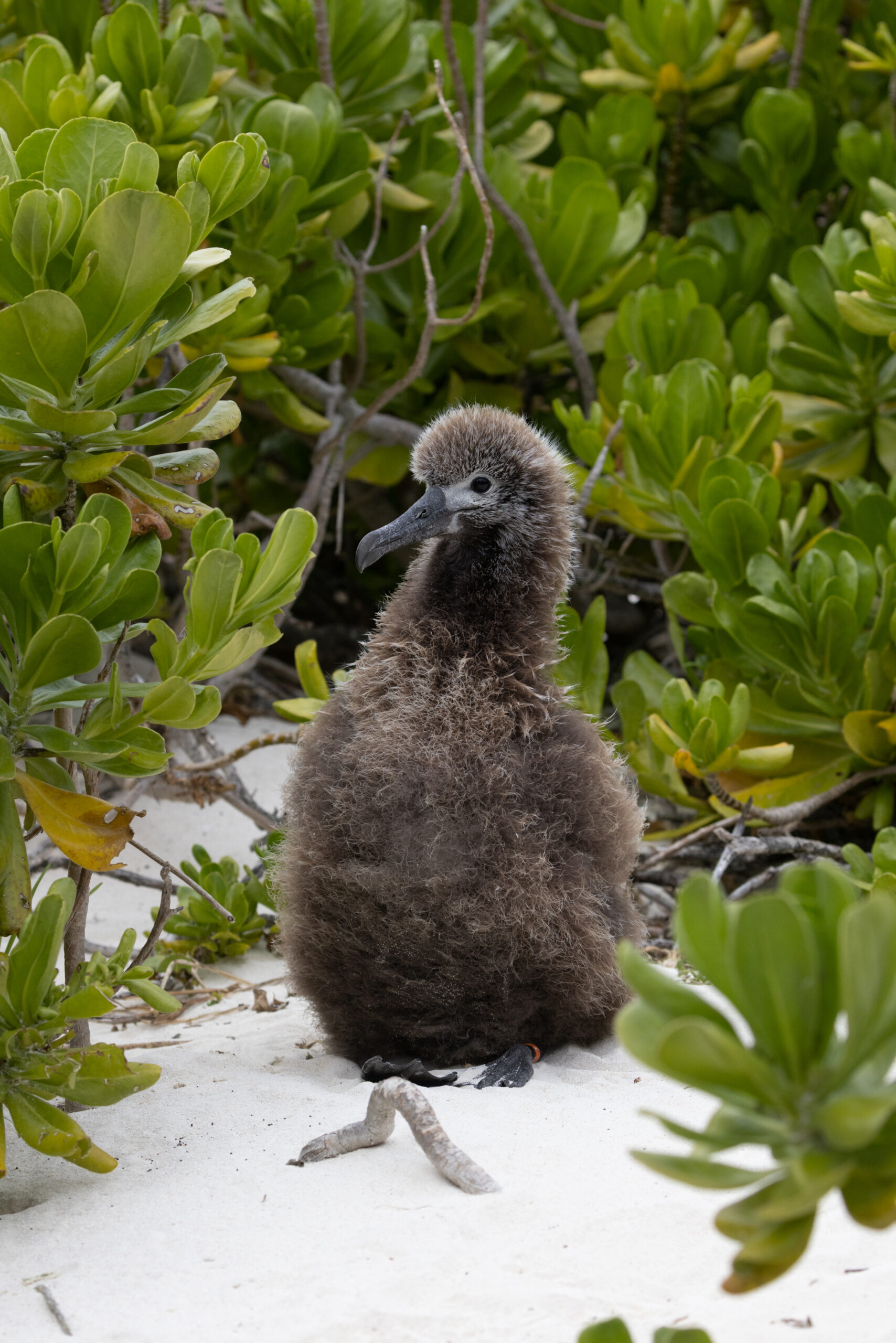 ---
Friends of Midway Atoll is asking for your help to extend Rachel's position through November 2023. With the support of our members and donors, FOMA is well positioned to match an anonymous donor's generous gift to ensure that the work of Midway's program to completely eradicate this noxious weed continues towards its historic goal. Click below to contribute via our fundraiser on Facebook.