Midway's waters support a rich kaleidoscope of life
Midway Atoll is more than meets the eye: beyond the blanket of a several million birds atop three small islands lies an abundant and diverse marine world. Midway's terrestrial habitat of 1,464 acres is situated within a large, elliptical barrier reef measuring about five miles in diameter. Refuge realty extends 12 nautical miles from the atoll, encompassing 580,740 acres of marine resources; closer to terra firma, the area inside the lagoon includes about 15,000 acres. Midway is one of the "classical" closed atolls in the Northwest Hawaiian Islands, with a lagoon enclosed by a barrier reef. Numerous patch reefs dot the sandy-bottomed lagoon.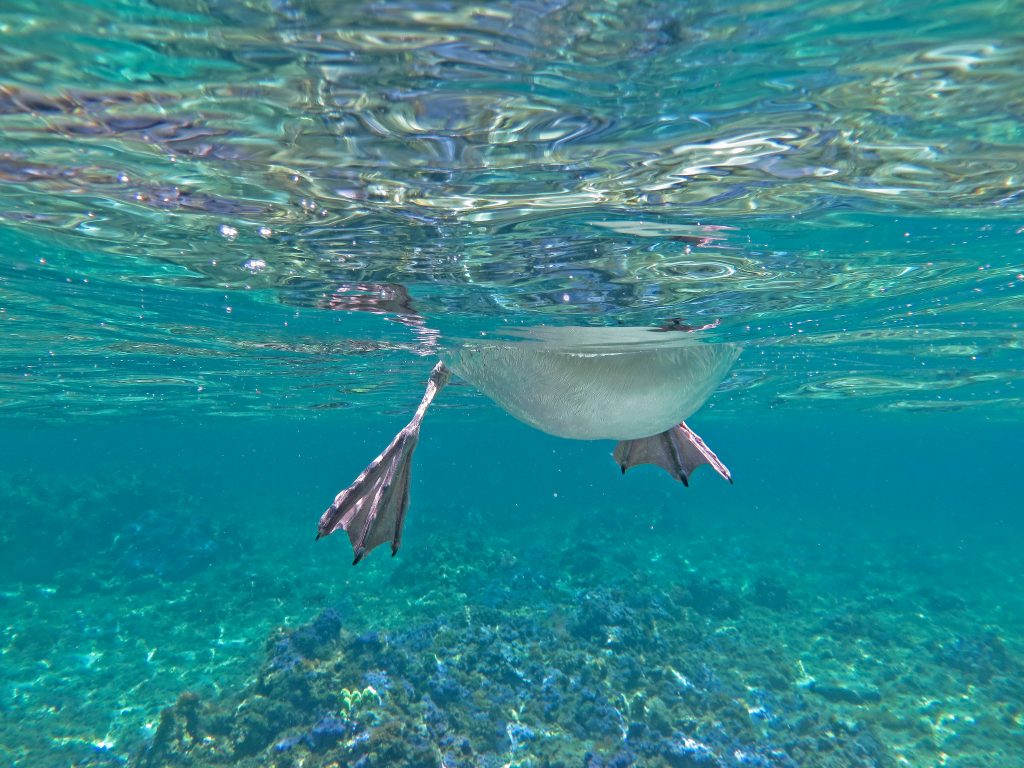 Marine surveys in Midway waters have documented 266 species of fish and more than 300 marine invertebrates, including 29 types of stony or "hard" corals. It is likely that many more await discovery. Located at the northern extent of one of the highest-latitude coral reef ecosystems in the world, the waters within the Refuge are relatively cold, making the area an important location for research on biological diversity as well as the effects of heat-induced coral bleaching.
---
Explore more marine life