On December 7th, 1941 the Japanese Navy surprise attacked Pearl Harbor. That evening, they also bombarded Midway Atoll in an effort to suppress any air attacks from there on their retiring aircraft carrier fleet. While much smaller and less damaging than the tragic events that day on O'ahu, the shelling of Midway brought the first taste of war to the atoll and few hundred men stationed there.
In this new documentary, hear first-hand memoirs from the men who were actually there, including Marine Corp John Miniclier and Navy Ensign George Levin.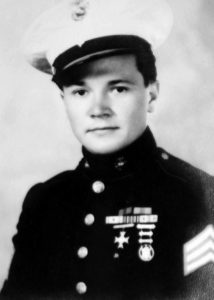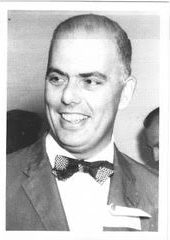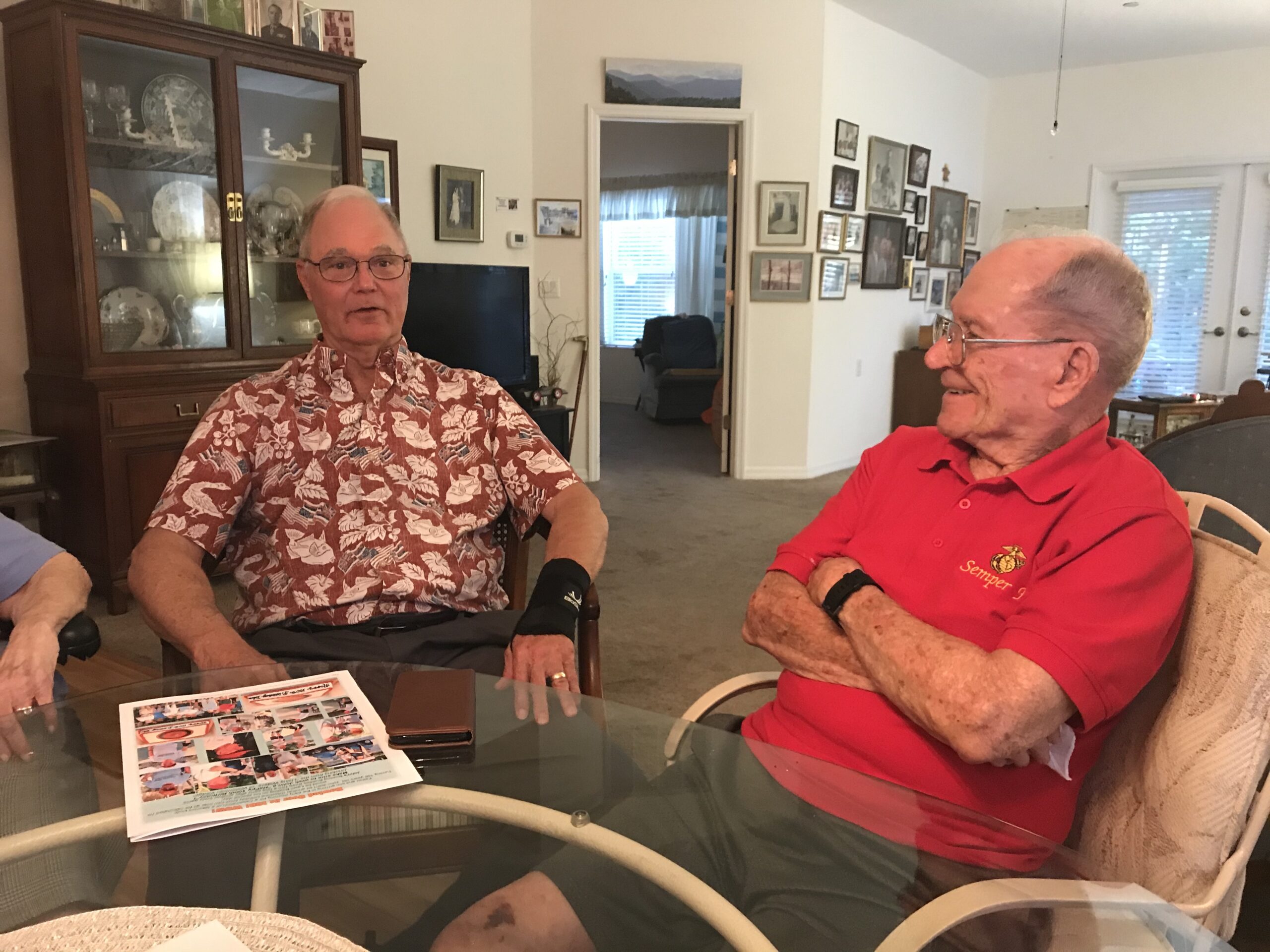 Pearl Harbor Chief Historian Daniel Martinez and Rear Admiral Cox, Director of the Naval History and Heritage Command, provide context to the story and explain why a small attack on Midway ultimately had such a large impact on America's fight with Japan in World War II. Just six-months later, the Japanese would attack again during the Battle of Midway. The film is produced by Jon Brack and is available on YouTube: https://youtu.be/hblj1D_7Xk8
A culminating event for the project occured on December 7th, 2021 at the World War II National Memorial. The 80th Anniversary of the Attack on Pearl Harbor Commemorative event, hosted by the Friends of the World WWII National Memorial, invited as special guests representatives from the Friends of Midway Atoll along with the National Wildlife Refuge System Director, Cynthia Martinez and the National Wildlife Refuge Association Director, Caroline Brouwer. The first reef was presented early that morning by President Joe Biden and first lady Jill Biden. (Click on text to watch the CSPAN video.) Later other wreaths presented represented islands throughout the Pacific that lost lives that day including Jarvis, Wake Island and Midway Atoll!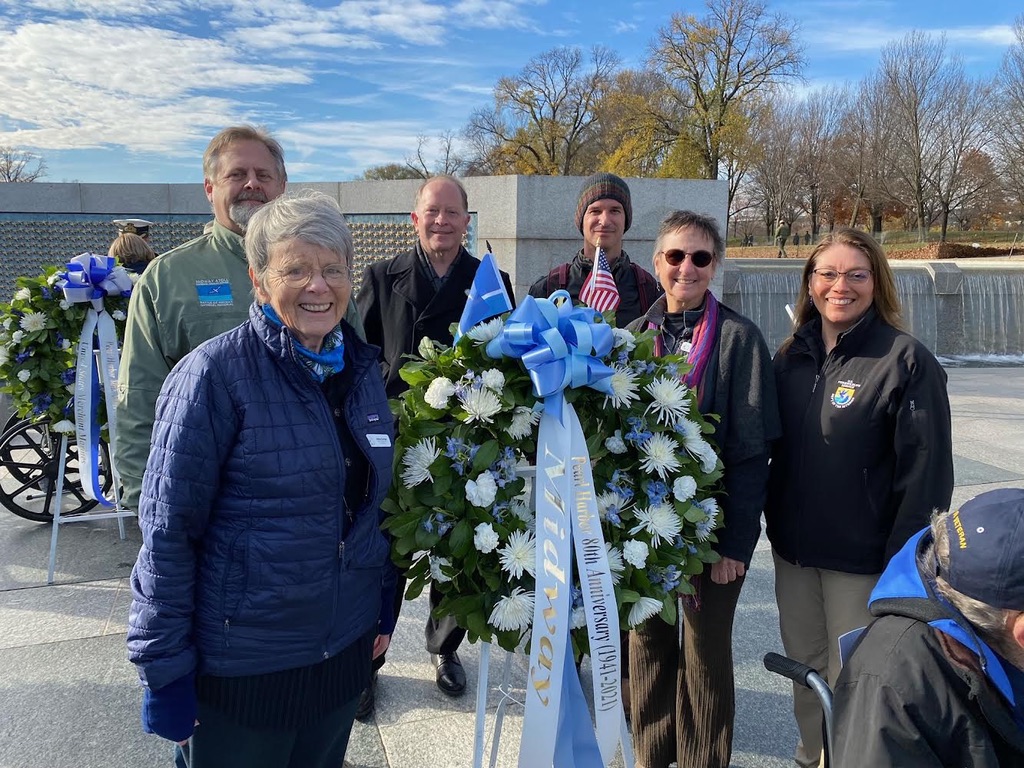 This historical legacy project was made possible only through your contributions to the Friends of Midway Atoll, the official non-profit organization for Midway Atoll National Wildlife Refuge and the Battle of Midway National Memorial.
Friends of Midway Atoll would like to thank the U.S. Fish and Wildlife Service, our partner in the project, for helping make this film possible. We also appreciate the direct support from Helen Dunlap, the Miniclier and Maxfield families, William Levin, the Naval Historical Foundation, the Pearl Harbor National Memorial, and the US National Archives.