Scientific name: Phoebastria albatrus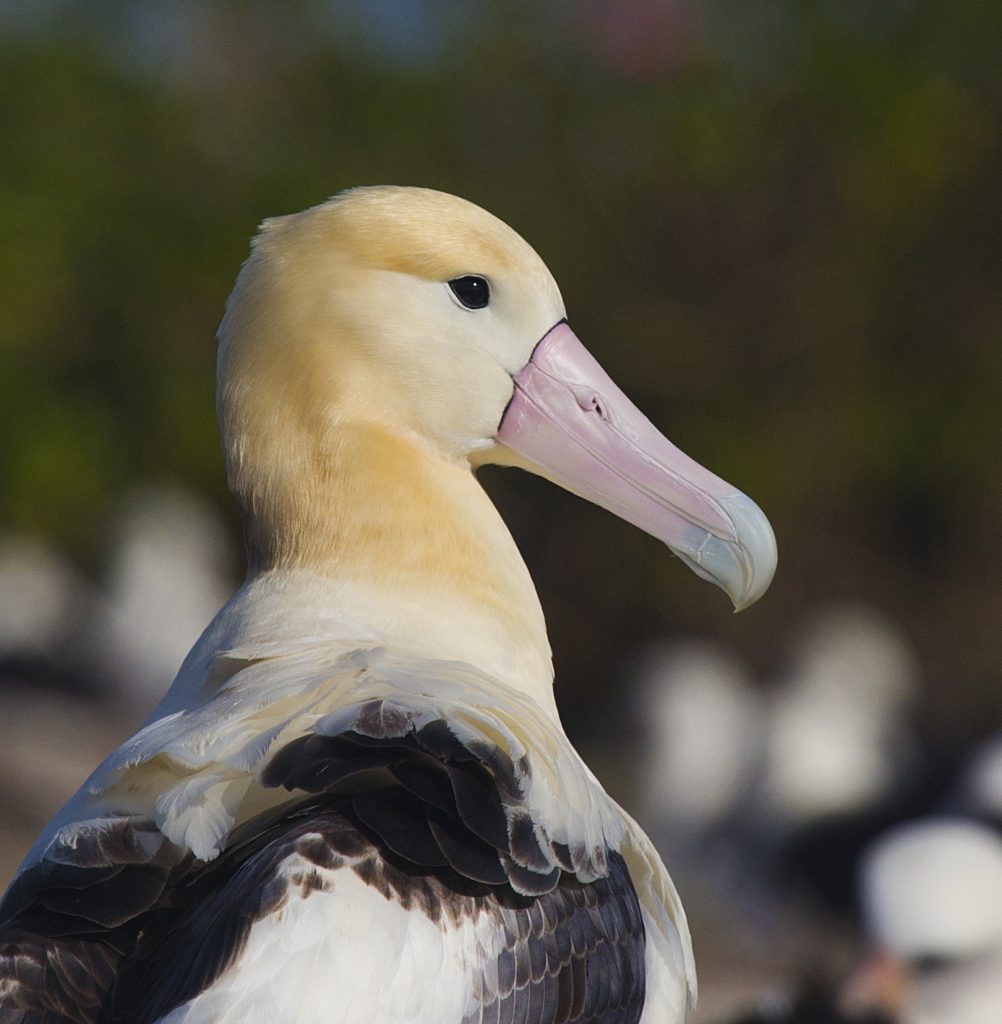 Life Span: > 40 years
Wingspan: 213-229 cm (6.9-7.5 ft)
Breeding ecology:

Monogamous, philopatric (on Torishima and Senkaku Islands, Japan)
1 egg/clutch, 1 egg/year
Chicks hatch December through January, fledge 5-6 months post-hatch.

Thought to be extinct in 1949; Short-tailed albatross is listed as Endangered. Current world population is about 3,400 individuals.
Chicks were translocated from Japan's Torishima to Bonin Islands (Mokujima) from 2008-2012 to expand breeding colony range.
On average, 1-2 pairs breed on Midway Atoll each year. Short-tailed albatross decoys have been in place on Eastern Island for several years to entice more Short-tailed albatrosses to nest there.
Key threats: active volcano at primary nesting colony (Torishima) and longline fisheries.