Scientific name: Puffinus nativitatis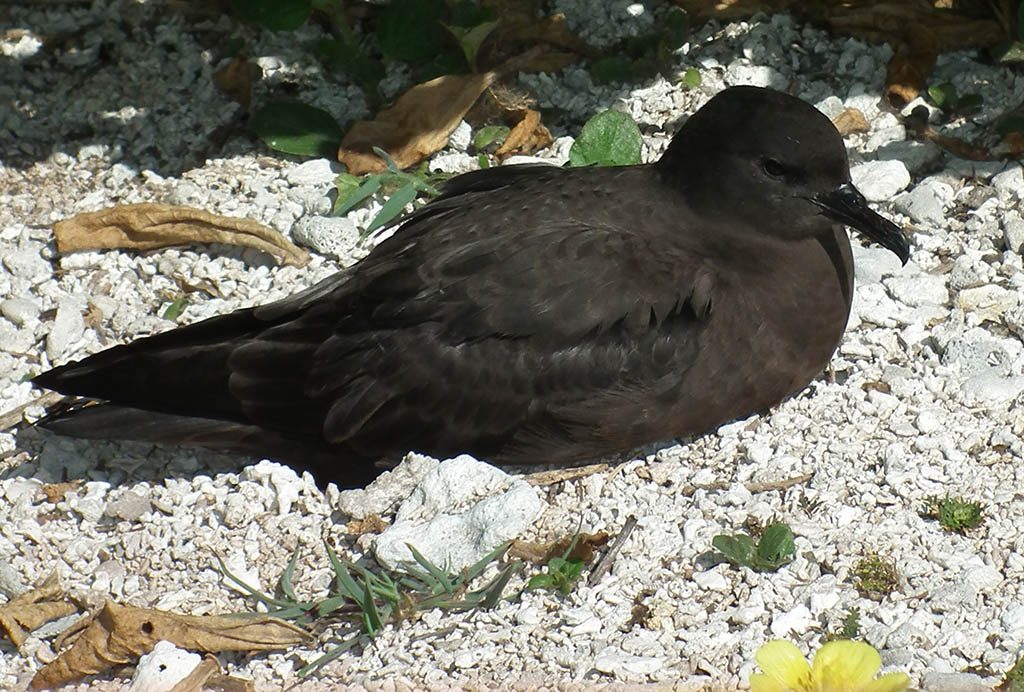 Life Span: > 15 years
Wingspan: 71-81 cm (28-32 in)
Breeding Ecology:

1 egg/clutch, 1 egg/year
Nests in scrapes, generally under cover
Extirpated from the Main Hawaiian Islands
Breeds throughout tropical and subtropical portions of the Pacific Ocean

Total breeding population in the Hawaiian archipelago estimated to be around 2,500-3,500 breeding pairs.
Nesting pairs have been observed on Eastern Island, along with a small number heard and seen on Sand Island.
Fossil remains have been found on Henderson Island in the southeast Pacific, collected in association with cultural materials, including hearths. These specimens undoubtedly represent food items of the Polynesians.