Scientific name: Serinus canaria domestica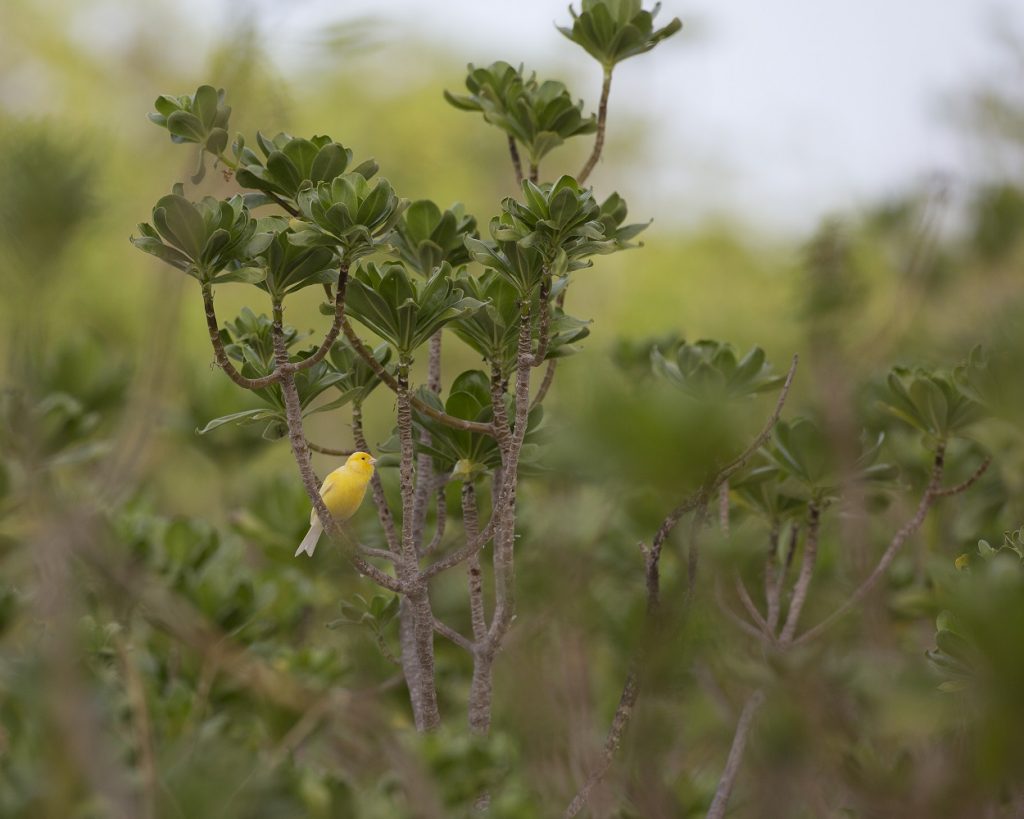 The Midway canary is a domesticated form of the wild canary, a small songbird in the finch family originating from the Macaronesian Islands (Azores, Madeira and Canary Islands).
Depending on environmental circumstances, a canary's lifespan ranges from 10 to 15 years.
Canaries were introduced and then released on Midway around the turn of the 20th century by workers of the Pacific Cable Company. An early manager said that Midway Atoll was unfit for human habitation; thus began the long process of introducing new species of flora and fauna to the atoll.
The descendants of those first pet canaries are a legacy of the early occupants' desires to bring a bit of "home" to this remote outpost. About 500 canaries, descended from pet birds released in 1910, inhabit Sand Island. The Midway canaries have retained their bright yellow plumage after more than 100 years.