Hawaiian name: 'Iwa
Scientific name: Fregata minor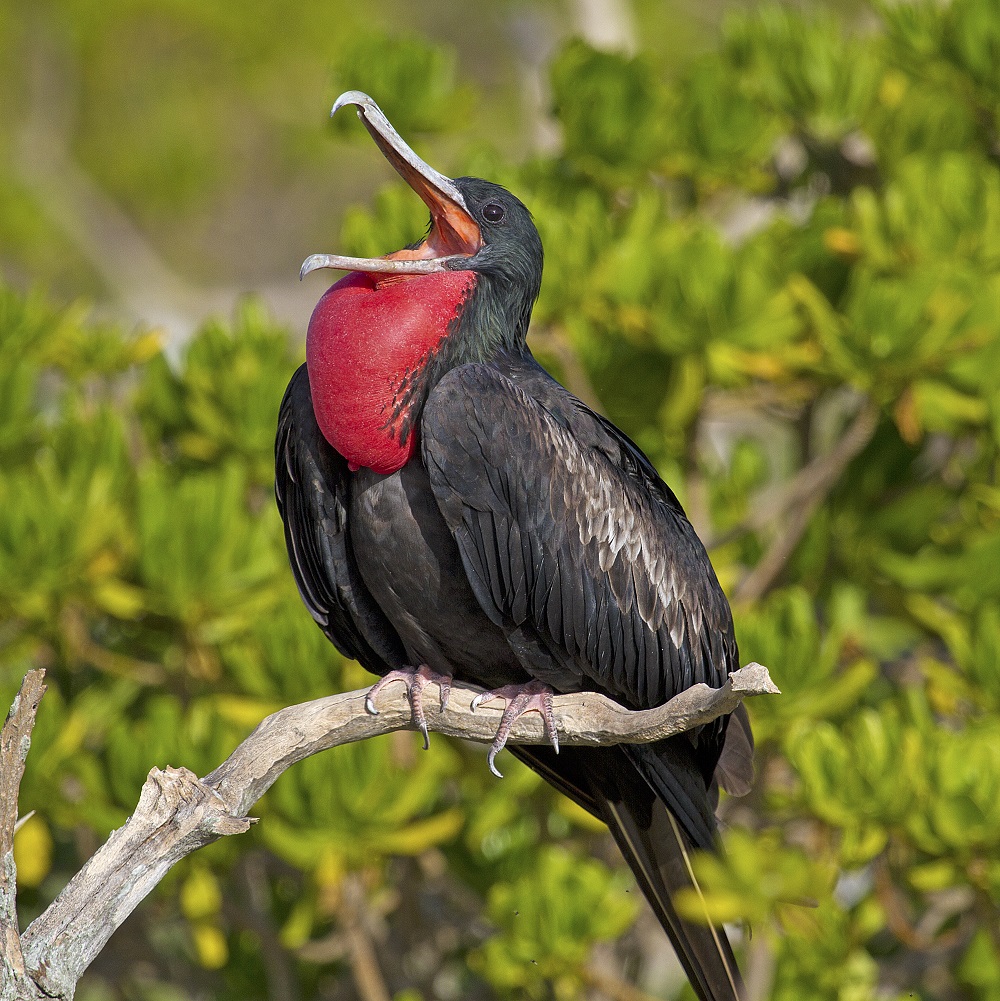 Life Span: > 25 years
Wingspan: 206-230 cm (81-91 in)
Breeding Ecology:

Male "lek" display
Pantropical breeding range
Colonial tree nester
1 egg/clutch; 1 clutch/1.5 years
Up to 450 days before fledging

Lacks ability to take off from water.
Obtains some food by piracy from other birds.
Highly specialized for an aerial life, having a greater ratio of wing area to body mass than any other bird, a deeply forked tail for agile maneuvering, and very small legs and feet (which make walking impractical).
The Hawaiian name for the species "'Iwa" means "thief." But frigatebirds catch the majority of their meals without stealing. They fly along the ocean waiting for a flying fish to break the surface, or catch fish and squid swimming within several centimeters below the surface.
Females do not breed every year because it takes 1½ years to raise a chick. Males are believed to breed every year (with a second female). Fidelity to nest sites and mates is low.