Hawaiian name: Pokalakala
Scientific name: Onychoprion lunatus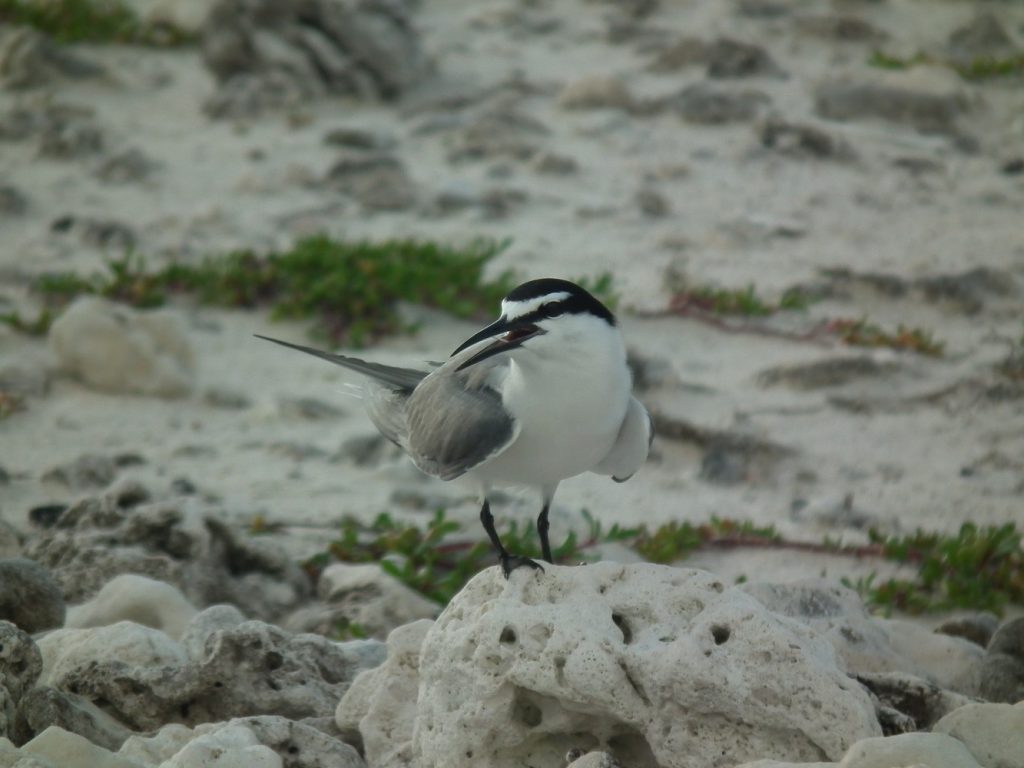 Life Span: > 20 years
Wingspan: 73-76 cm (29-30 in)
Breeding Ecology:

Breeds singly or in loose colonies; nest is small depression on ground
1 egg/clutch, 1 clutch/year (egg replacement may occur)
Egg-laying occurs from February through March
Incubation lasts around 30 days
Fledging occurs from September through October

Distribution limited to central Pacific Ocean, breeds in Northwestern Hawaiian Islands.
Nesting pairs breed on Eastern and Spit Islands. Extirpated from Sand Island during military era.