Written by Ann Bell and Barbara Carr Whitman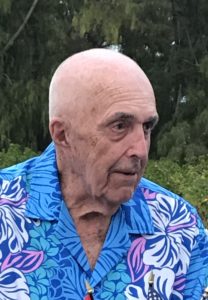 Battle of Midway veteran Sergeant Ed Fox and his daughter Debbie Fox, arrived late in the evening of June 2, 2019 to attend the 77th commemoration of the Battle of Midway. 
Whether you were a biologist, a Fish and Wildlife Service Volunteer, the U.S. Fish and Wildlife Service Pacific Regional Director or an employee of DBSI (Defense Base Services Inc.),  a government contractor supplying critical infrastructure and comfort needs, it was all hands on deck for three full days of activities and events.  Here is a glimpse of the highlights.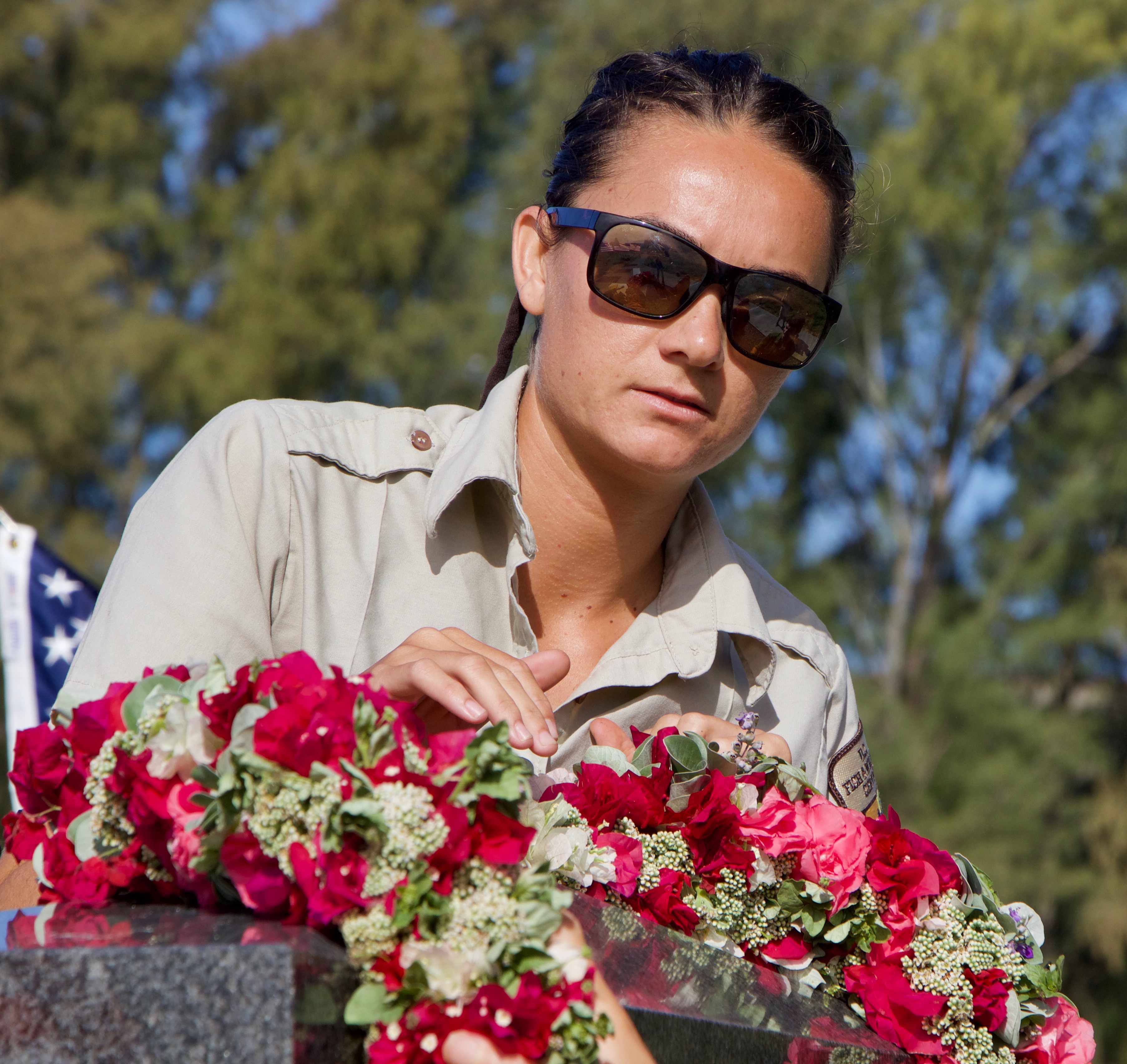 Fish and Wildlife Service Biologist Keely Hassett carefully prepares a resting spot for a lei, made from native pohinahina, milo and other Midway flora, on the Ensign Kelly Jr. IMMF (International Midway Memorial Foundation) monument.  FWS Volunteers and Kupu (AmeriCorps) Interns spent days preparing materials and crafting lei with this one intertwined with hau cordage.   Other extraordinary decorations adorned the commemorative dinner tables and lei were made on behalf of  USMC Lieutenant George H. Cannon Memorial, the US Navy Memorial and the Japanese Memorial.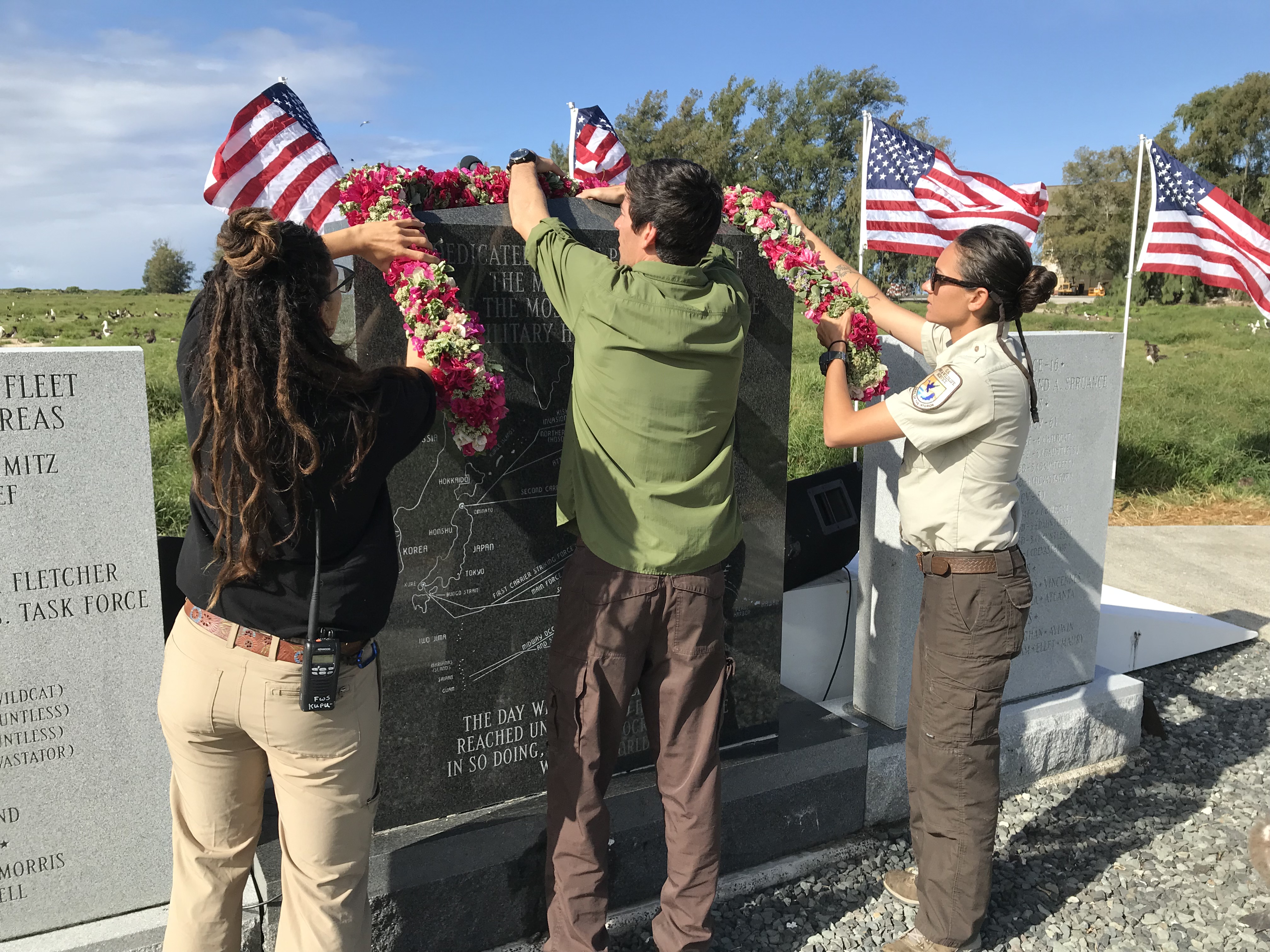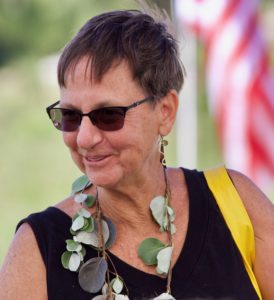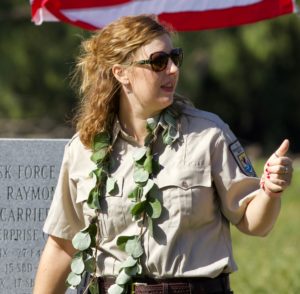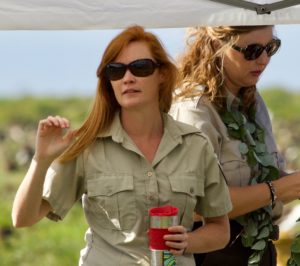 WE ARE READY!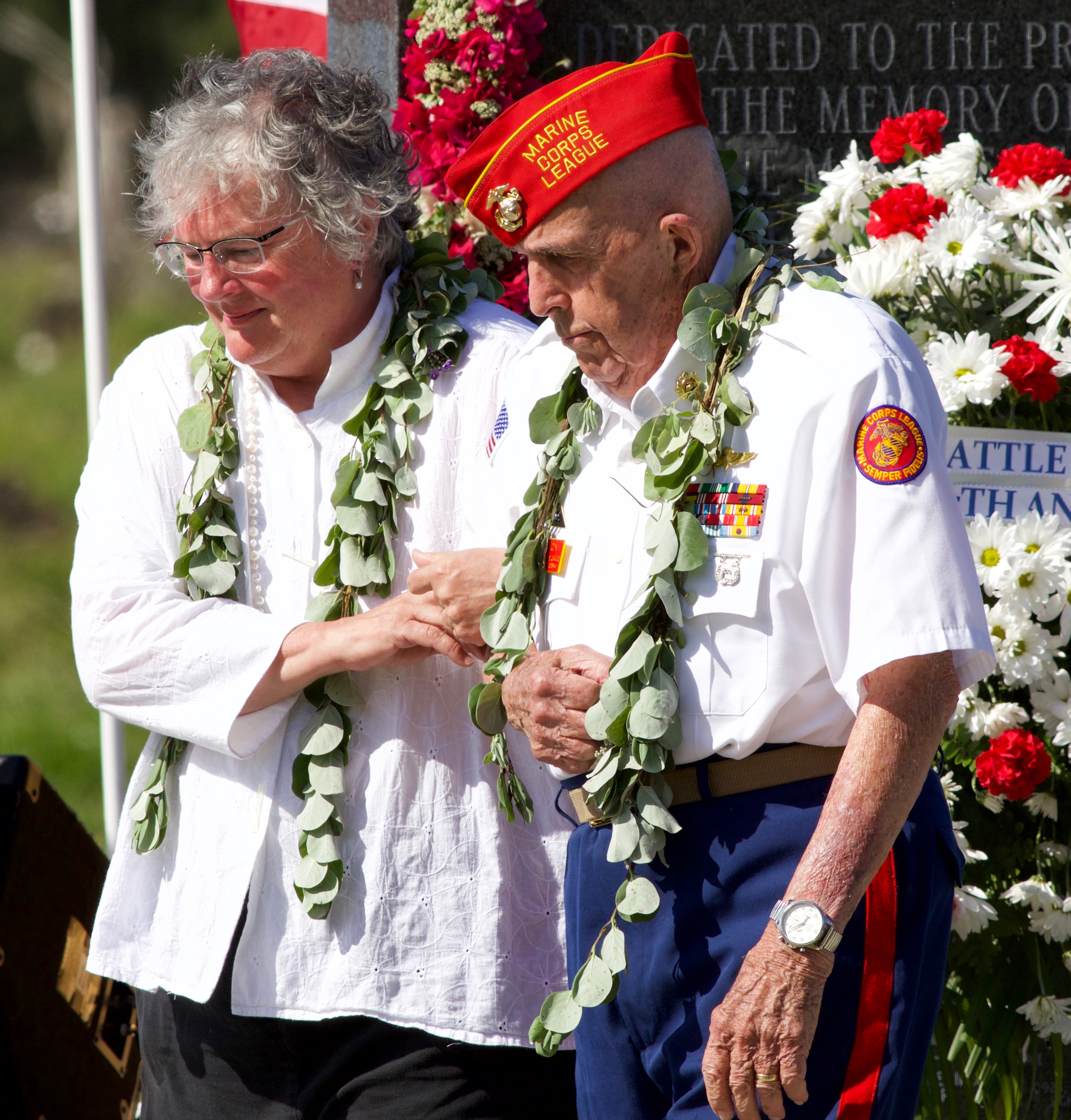 U.S. Fish and Wildlife Service Regional Director, Robyn Thorson escorts Sergeant Ed Fox during the ceremony.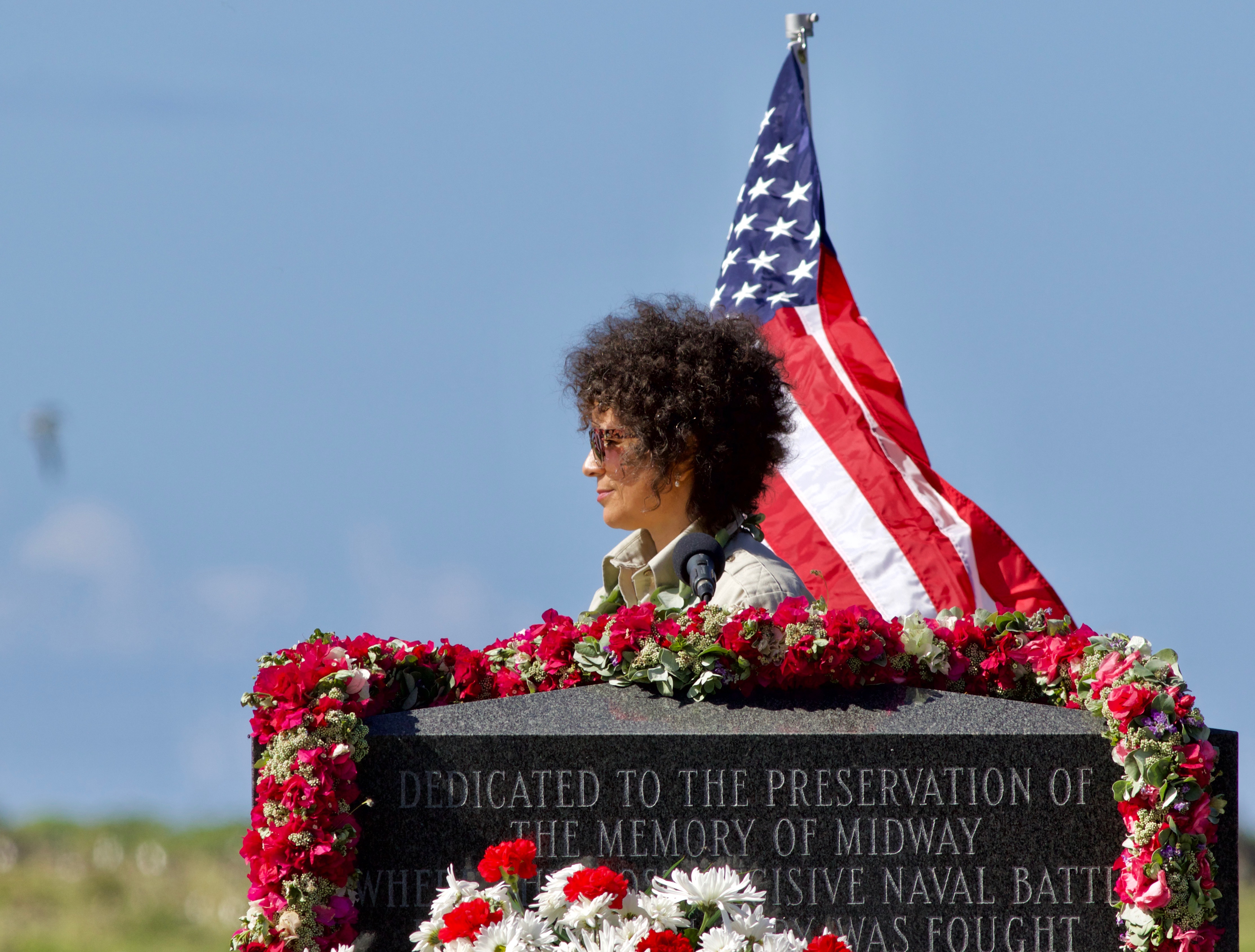 Friend and escort for Sgt. Fox, Rebecca Chuck from the Oregon Coast National Wildlife Refuges, shares a poem reading.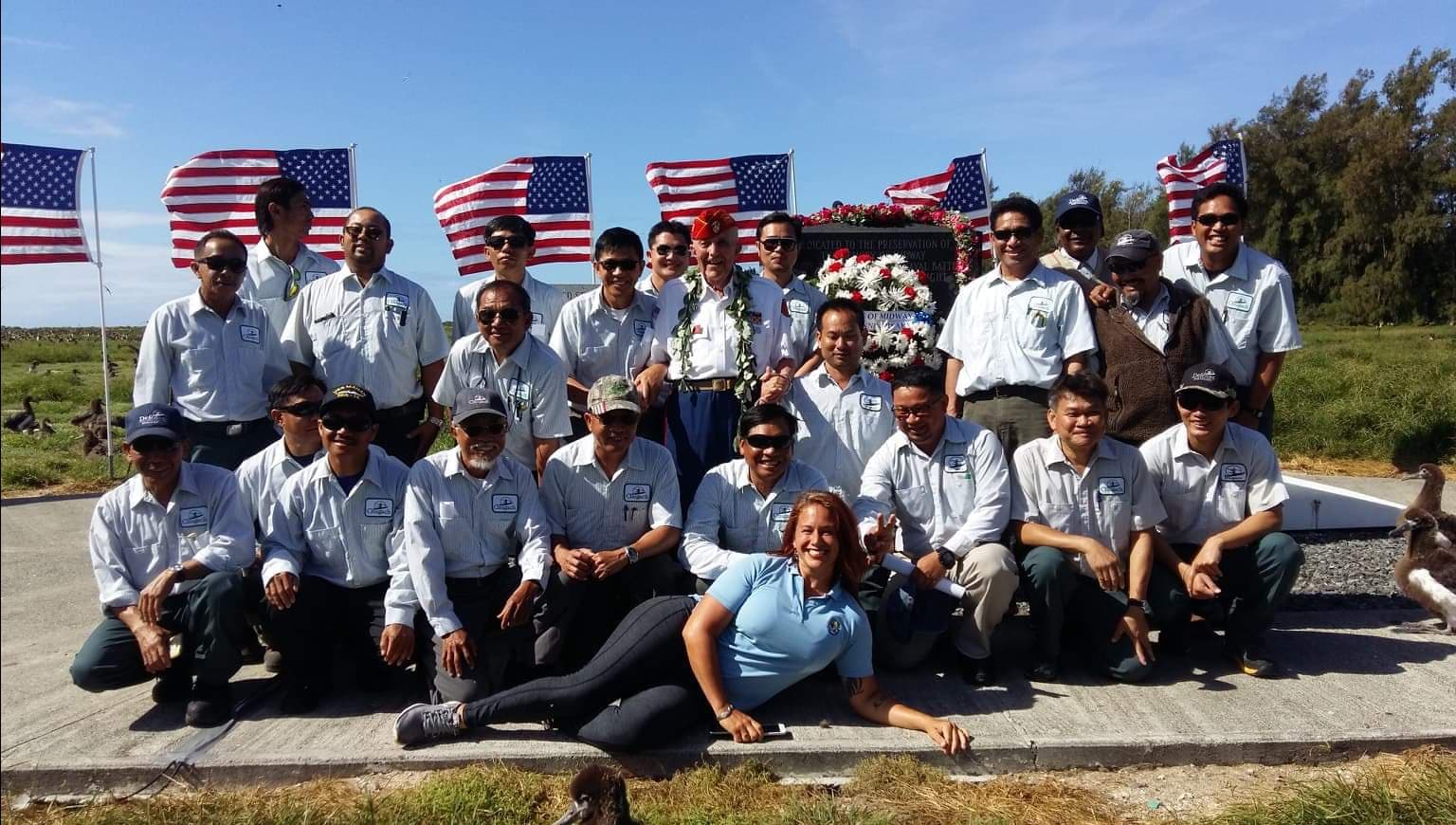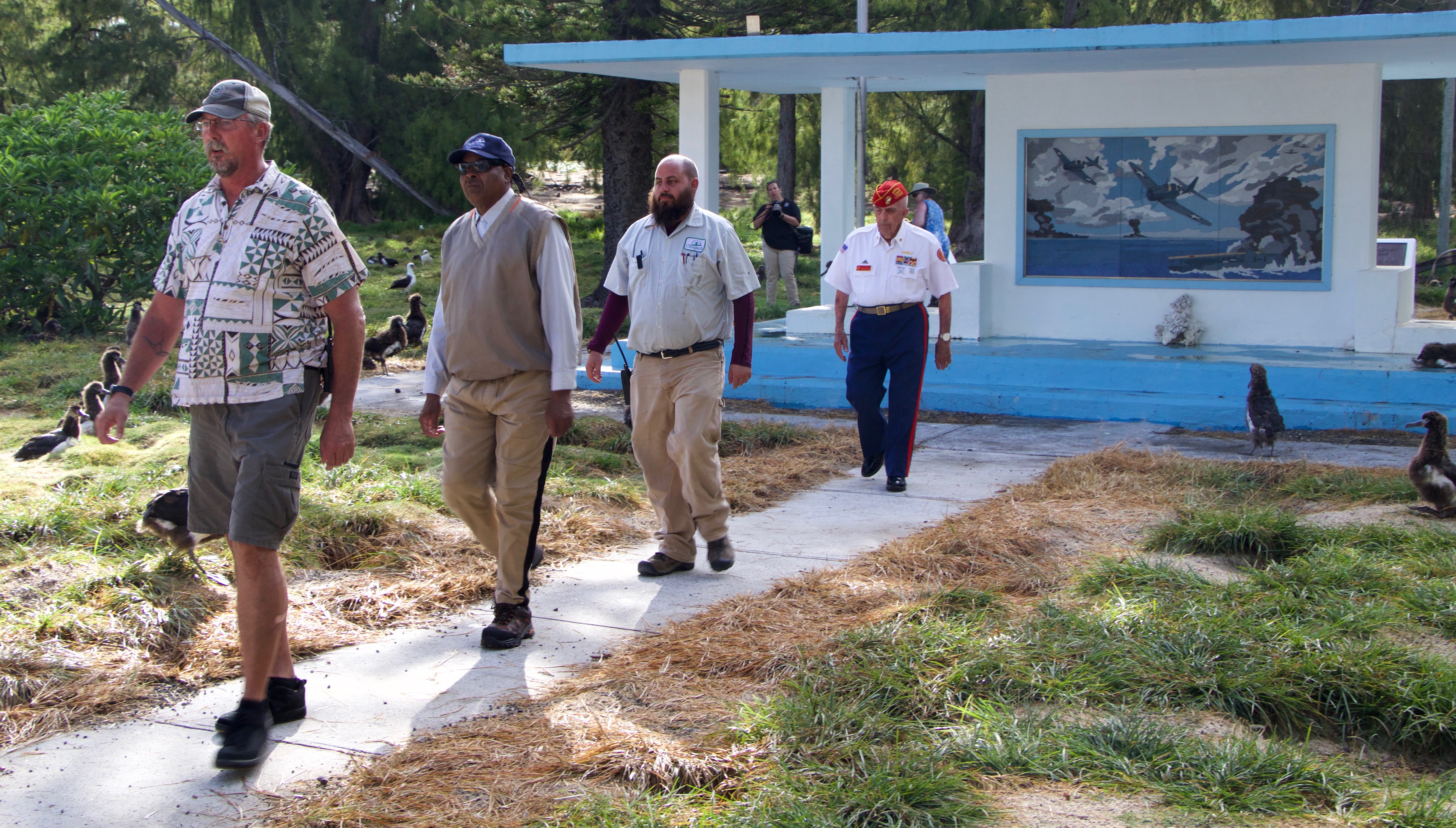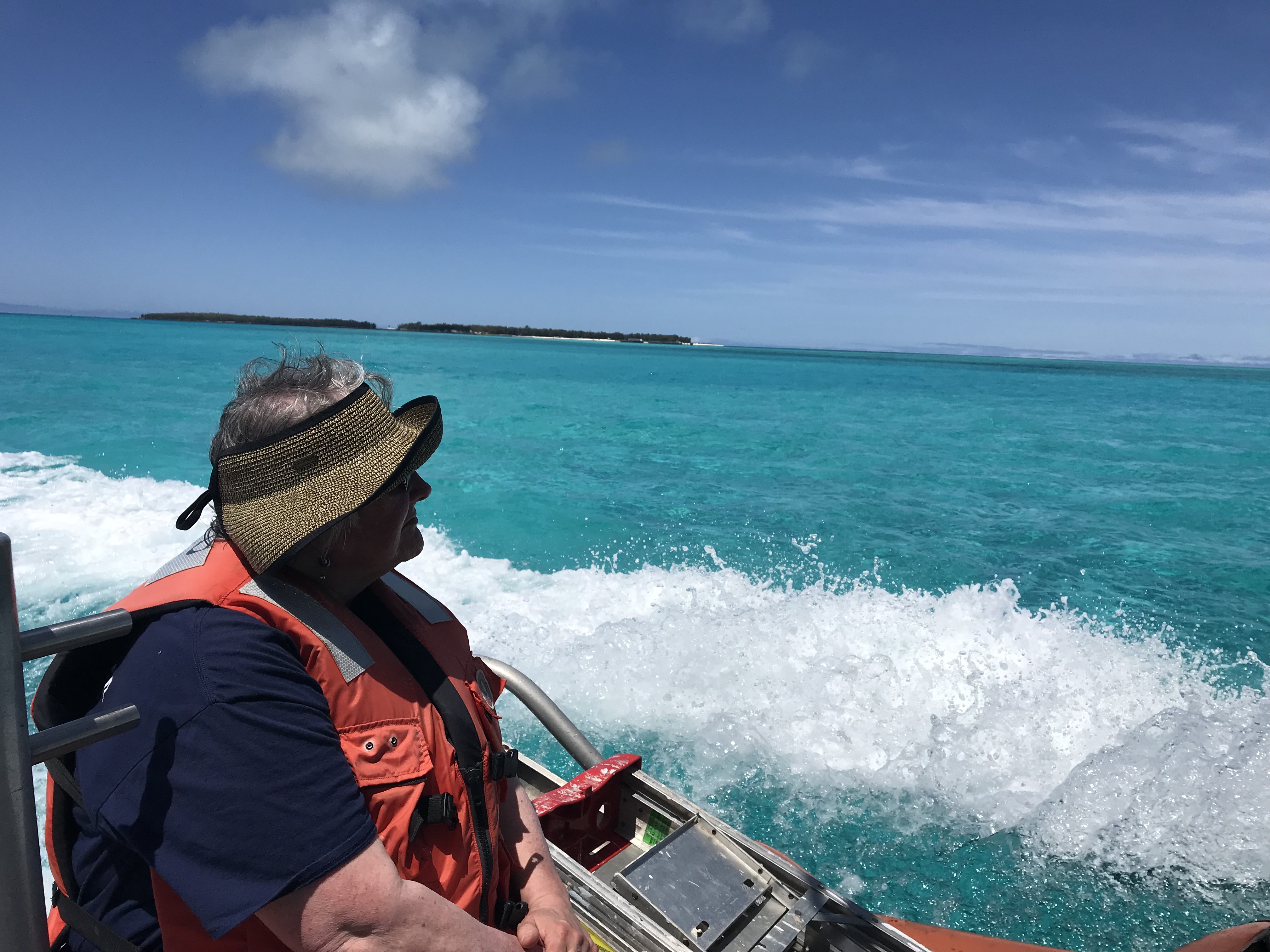 Robyn Thorson, Pacific Regional Director for the U.S. Fish and Wildlife Service, returns from Eastern Island where she paid tribute to those who lost their lives defending Eastern Island and the many who departed in aircraft but never returned.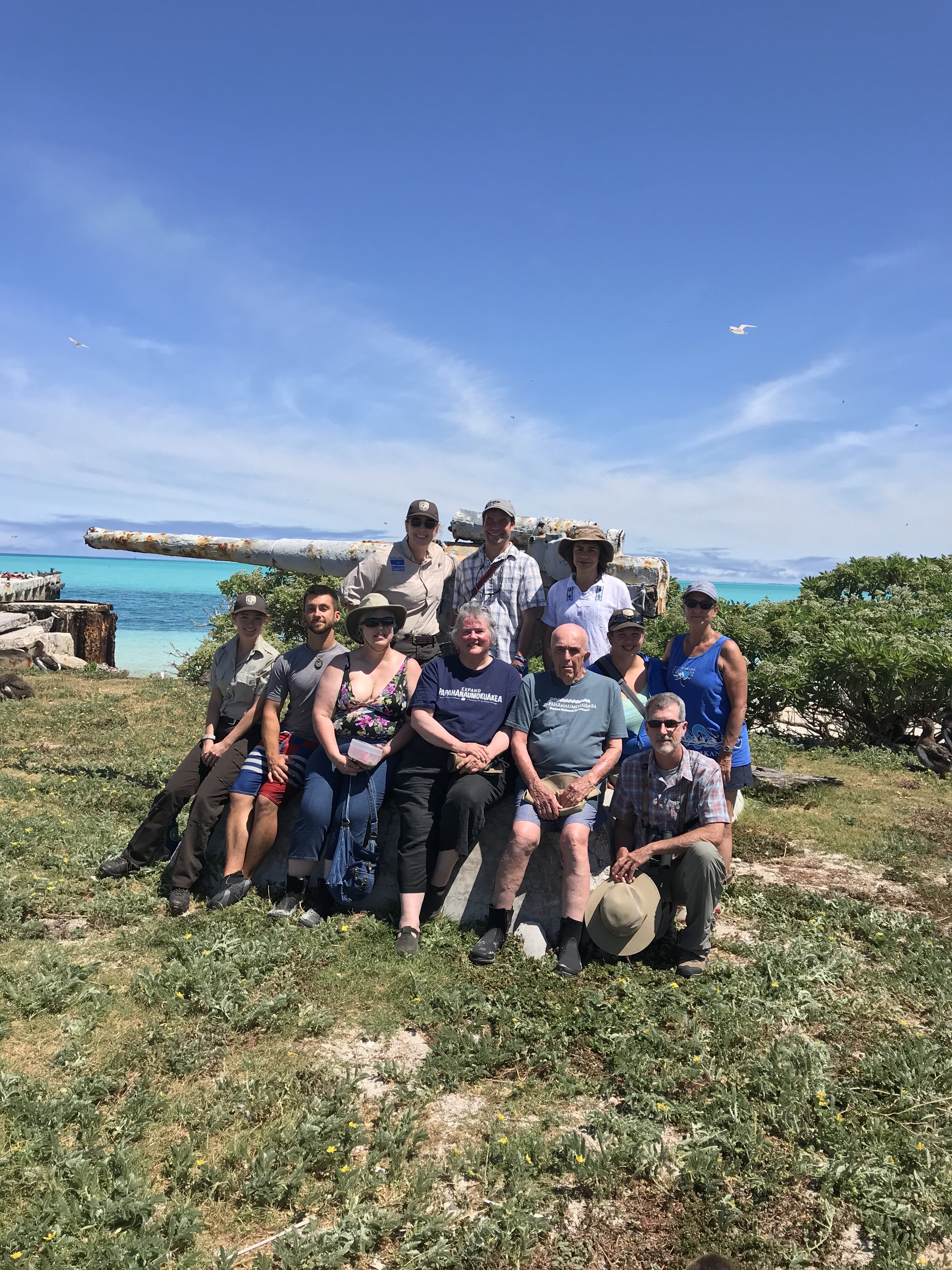 The Eastern Island Crew on June 3, 2019. Left to Right: Kelly Goodale, Dan Link, Debbie Fox, Robyn Thorson, Sgt. Fox, Mitch Ellis, Amanda Boyd, Eric Hein, Rebecca Chuck, Amy Oliffe, Ann Bell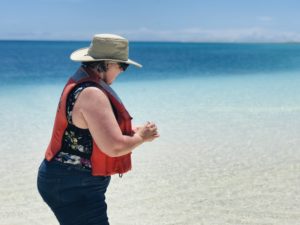 Debbie Fox casts flowers out to sea in honor of veterans.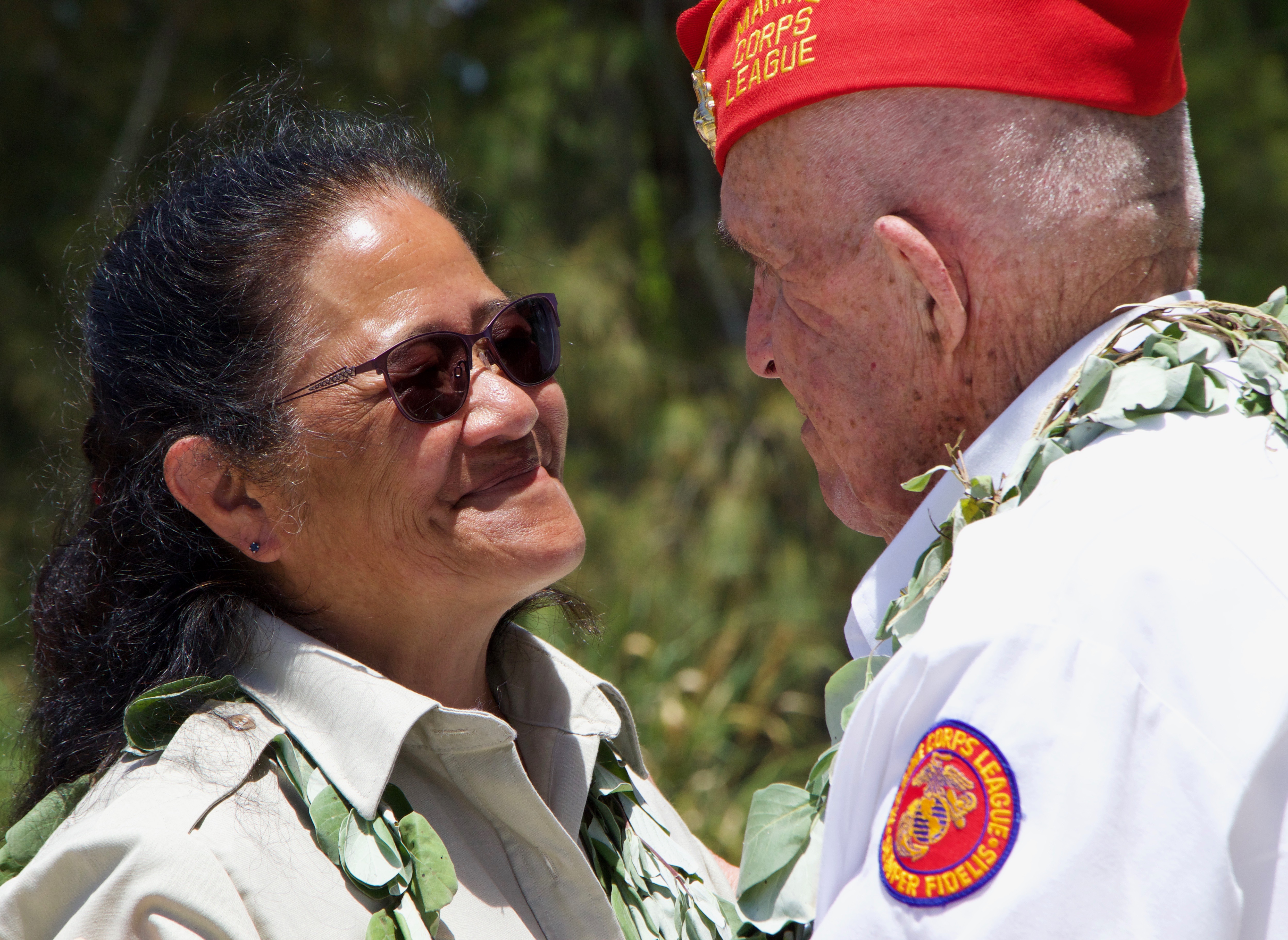 U.S. Fish and Wildlife Service Glynnis Nakai and Sergeant Ed Fox share moments of personal solitude at the Japanese Memorial.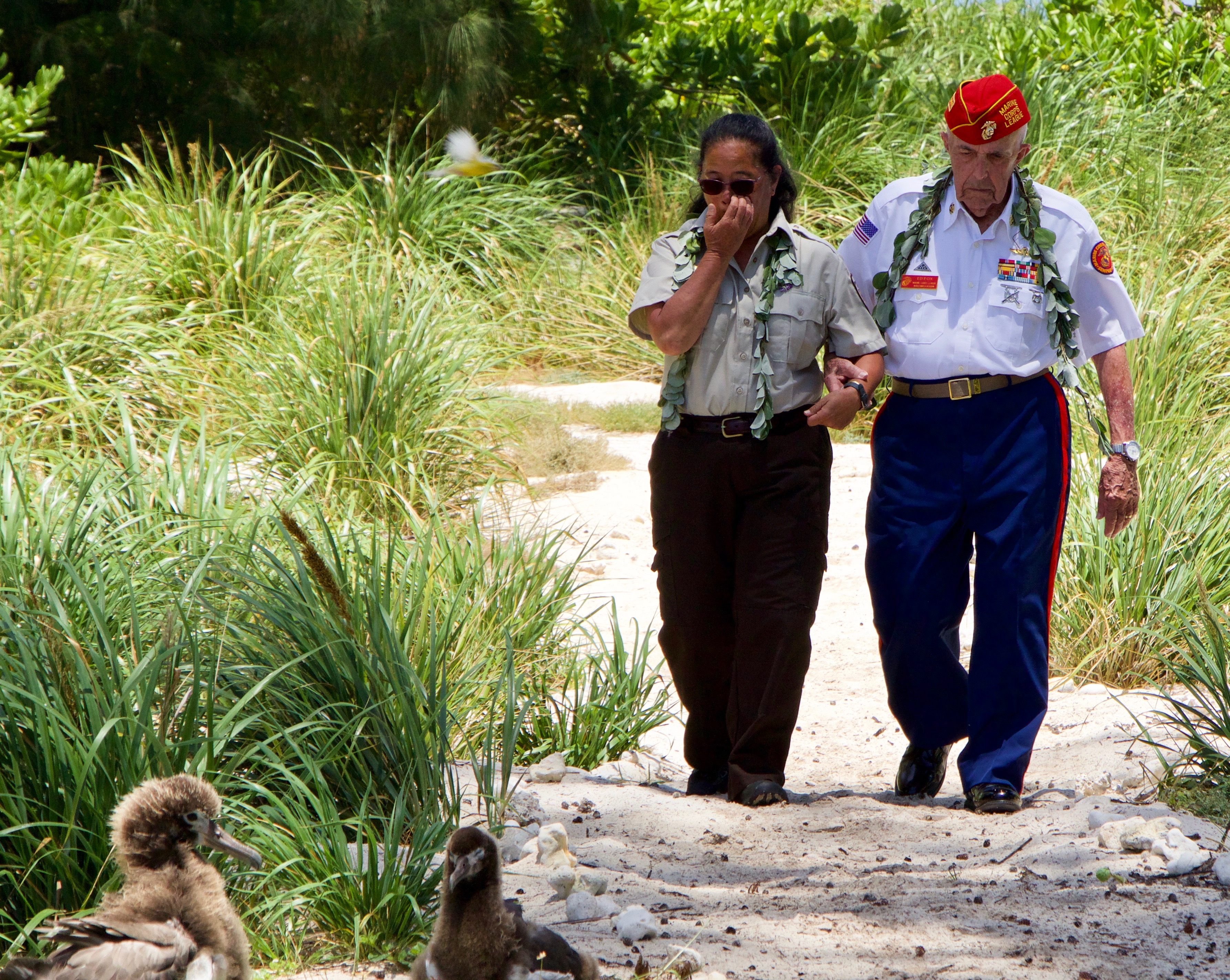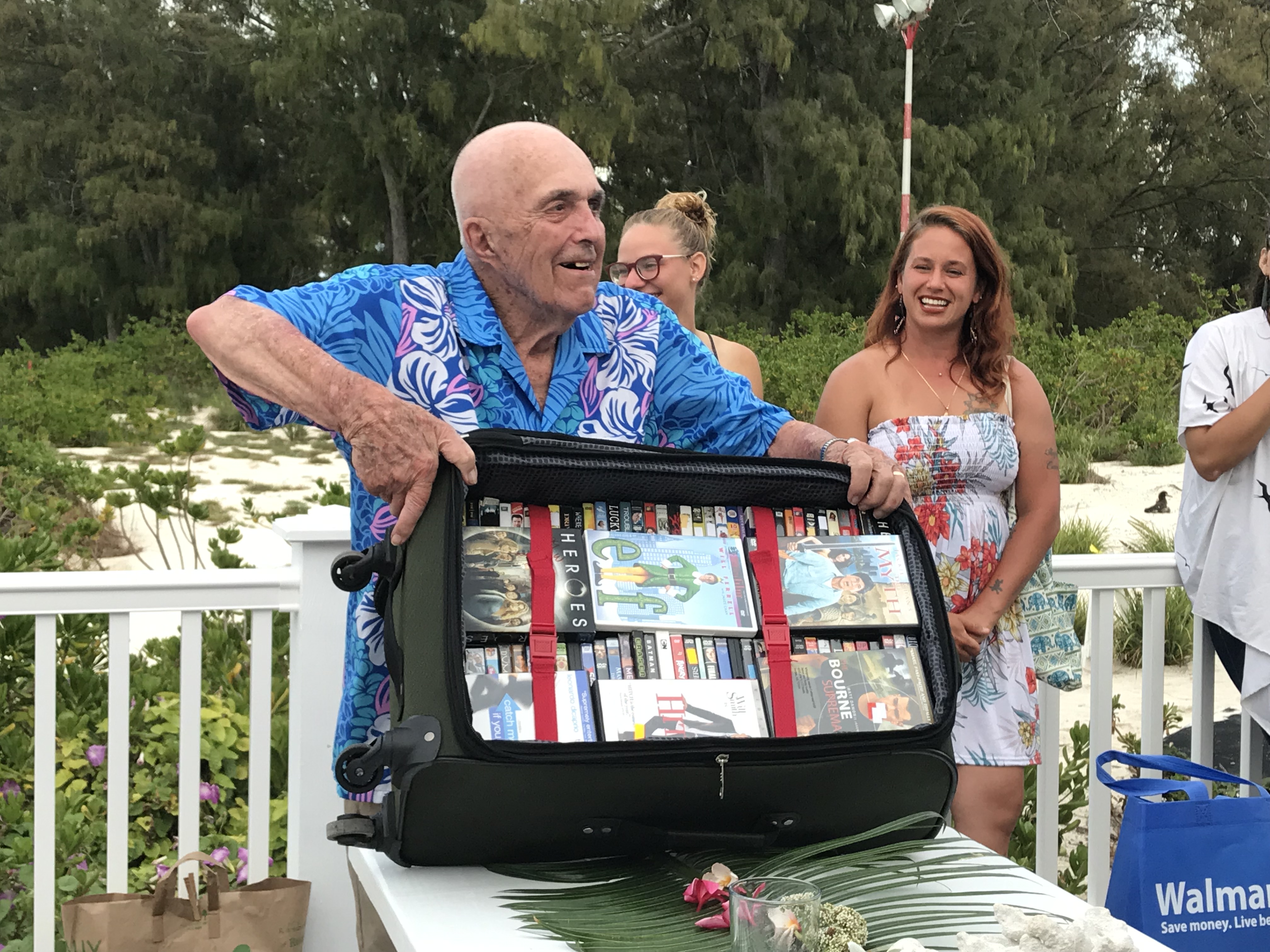 As a departing gift, Sergeant Ed Fox assures everyone living on Midway Atoll has plenty of DVD's for their viewing pleasure.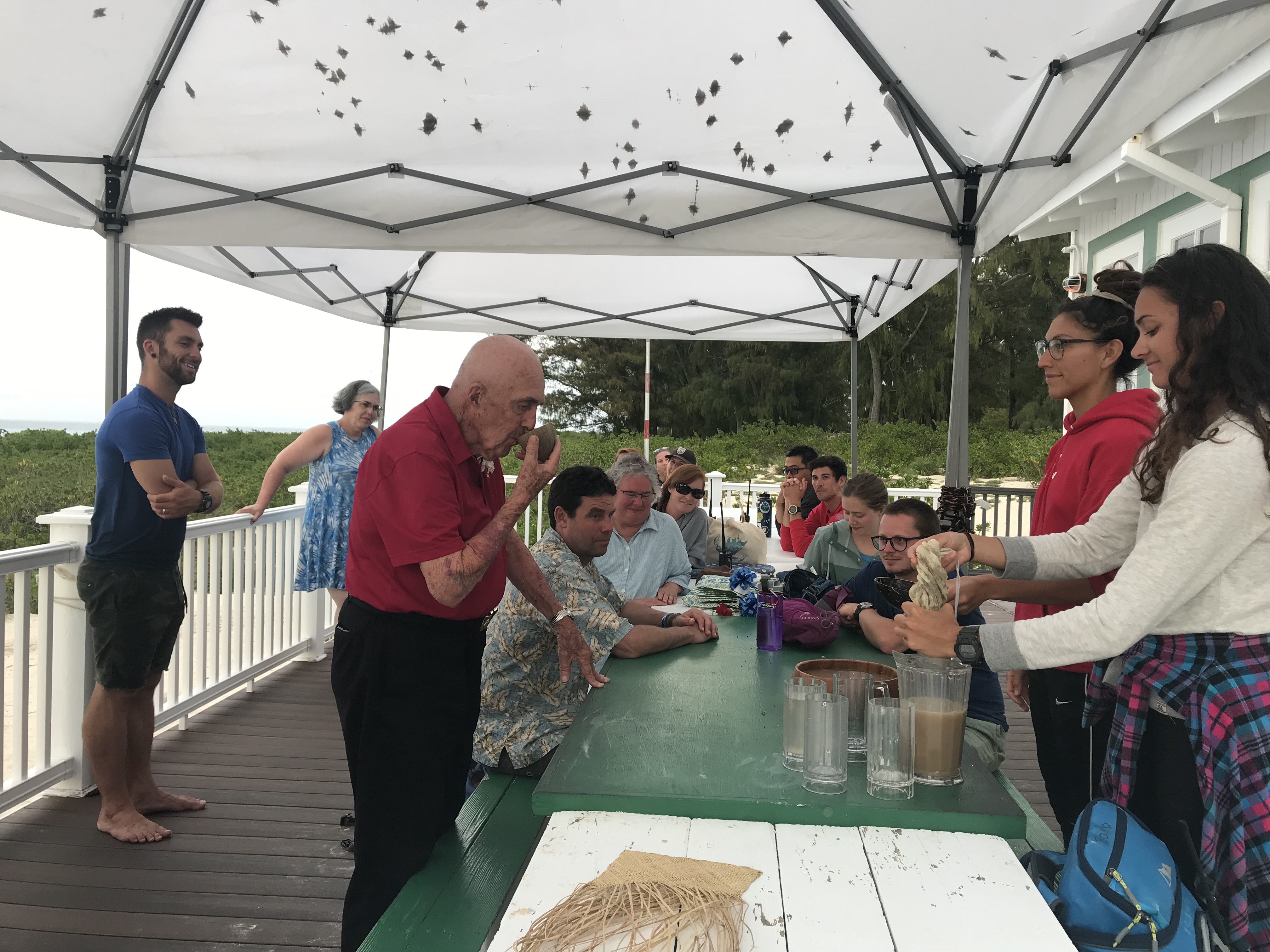 ʻAwa is prepared and the cultural significance shared by Puaʻkea Moʻokini-Olivera and Keely Hassett before Sgt. Fox departs for Honolulu.
Photos by: Fish and Wildlife Service Volunteer, Virginie Ternisien (unless noted otherwise)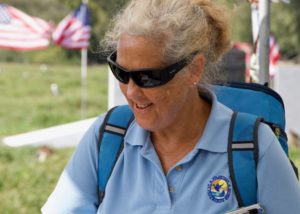 Follow FOMA on Facebook at:  https://www.facebook.com/FriendsofMidwayNWR/