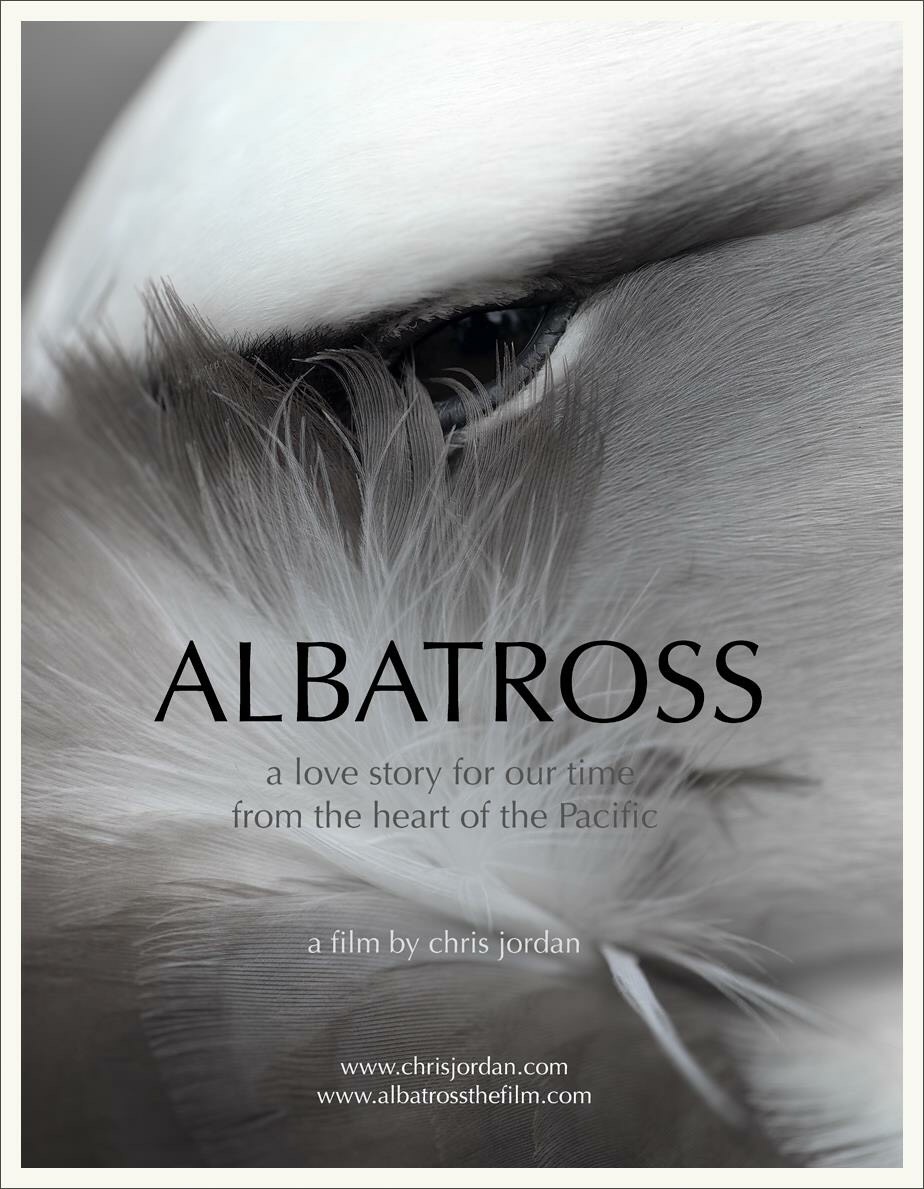 Join the Friends of Midway Atoll National Wildlife Refuge and the National Marine Sanctuary Foundation as they present a screening of the film "Albatross." Following the screening they will hold a discussion featuring filmmaker Chris Jordan. The film is a stunning visual journey, exploring the impacts of global plastic pollution in the ocean through the eyes of the albatross. Jordan records the cycles of birth, life, and death of these magnificent seabirds.  His photographs of albatross bodies laden with ingested plastic have become symbolic of our broken relationship with the living world. Filmed on Midway Atoll National Wildlife Refuge, one of the world's most beautiful natural sanctuaries within the remote Papahānaumokuākea Marine National Monument, "Albatross" illustrates the consequences of our reliance on single-use plastics.
When:
Saturday, June 30, 2018, 4:00-7:00 PM
Doors open at 3:30 PM
Where:
Doris Duke Theatre, Honolulu Museum of Art
900 S Beretania St, Honolulu, HI 96814
(808) 532-6097
Who:
Chris Jordan, Filmmaker and Director of "Albatross"
Lindsay Young, Biologist and Executive Director of Pacific Rim Conservation
Admission:
Free with RSVP. Space is limited. To reserve tickets, visit https://honolulumuseum.org/events/films/16901-albatross.
Not recommended for children under 12 years old.
This screening is made possible through a grant provided by Science on Screen®, an initiative to offer creative pairings of current, classic, cult, and documentary films with introductions by notable figures from the world of science, technology, and medicine. This is an initiative of the Coolidge Corner Theatre, with major support from the Alfred P. Sloan Foundation. Special thanks to the Doris Duke Theatre, Honolulu Museum of Artfor making this possible.