Wildlife and native plants evolved together but at Midway those relationships have been disrupted
Accounts from the early 20th century describe Sand Island as having little more than sparse low-growing vegetation. In 1903, under orders from President Theodore Roosevelt, the U.S. Marines evicted Japanese poachers and squatters; that same year, the Commercial Pacific Cable Company began operating the Midway link of the trans-Pacific cable system. Company employees also began transforming this remote atoll to create more familiar landscapes. Over the next 25 years, island residents brought in more than 8,000 tons of Honolulu topsoil, beach grasses, ironwood trees and a host of other plants, a trend that continued for more than a century, as new plants for food, shade, soil stabilization or aesthetics arrived on Midway's shores. Other species hitchhiked in on construction equipment, supplies, or in personal goods. Today and estimated 226 plant species occur on Midway, with only 24 considered native to Midway or the Hawaiian archipelago.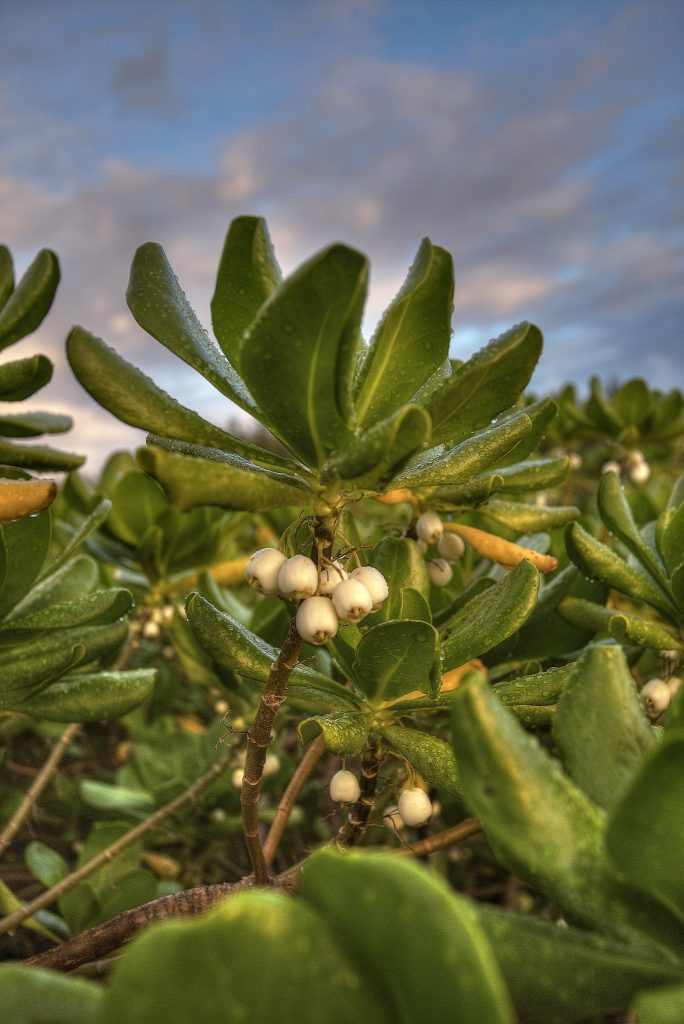 Invasive plants negatively impact wildlife and the ecosystem
Some newcomers are relatively benign, but others have become quite invasive, requiring enormous efforts to contain or remove. These weeds outcompete Midway's native plants and make it difficult for the birds to nest, lay eggs, and raise their young. In contrast, native plants help stabilize the sandy soil, offer resting and nesting places, and provide nesting materials for Refuge wildlife. It's an ancient, mutually beneficial relationship. Fossil records on the Main Hawaiian Islands show that seabirds once flourished from the mountains to the sea on the high islands. The prodigious amounts of guano that birds brought to the islands carried nutrients for native plants and helped build soil. Over the millennia, erosion and subsidence have reduced Midway to an atoll, but the relationship between bird and plant endures. Other seabirds, such as Bonin petrels, are ecosystem engineers: their burrowing activity turns over the soil and likely helps spur seed germination.
Today, Midway's three islands host two dozen native plants; this number includes:
Fifteen species that have persisted on the atoll with little-to-no human intervention (including two with uncertain nativity);
Three species that almost disappeared; USFWS staff have propagated additional plants from cuttings and seeds from the few remaining plants on Midway; and
Six species, intentionally introduced to Midway, are indigenous to Hawaii, but for which clear evidence is lacking about their presence; some of these species might have been present but were extirpated (destroyed) before being documented during biological surveys.
At least 10 native species and two subspecies have disappeared completely from Midway since humans first started recording the plant life on the atoll. Two of those are likely now extinct throughout their entire range.
Recipe for restoring habitat: remove all invasives, grow and plant native species, keep fingers crossed and be patient
Habitat restoration on Midway requires removing the most harmful invasive weeds, and propagating and outplanting native plants. Priority species for outplanting are ones that provide appropriate habitat for other native species. Midway also serves as a "refuge" for rare and endangered plant species that are endemic (found nowhere else in the world) to other islands in the NWHI. These outplantings act as insurance populations against extinction. Despite the wild success of so many non-native plants on Midway, reintroduction efforts of native plants aren't that easy. Eight attempted introductions, including two species with documented Midway pedigrees, have been unsuccessful.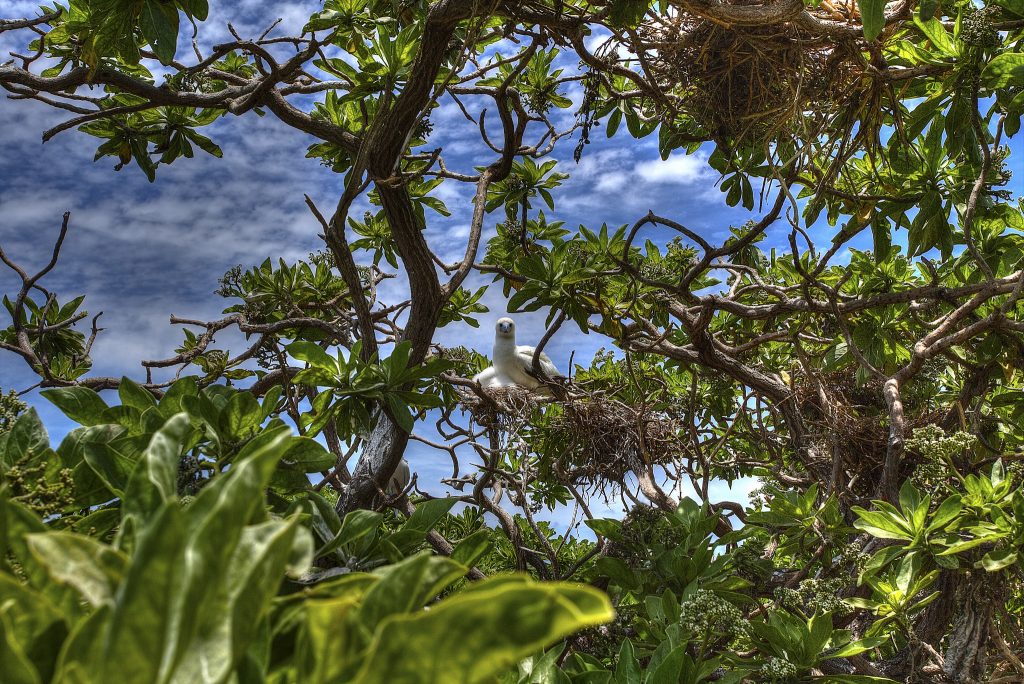 ---
Continue Exploring